Van life has become a popular lifestyle trend in recent years – and for a good reason! The freedom and flexibility that come with living on the road can be incredible, and the challenges that come with the life will help you grow in ways you never thought you could.
However, before committing to the lifestyle and purchasing a camper van, it's wise to try it out. One of the best ways to do this is with a camper van rental and a short road trip. In this article, we'll outline ten reasons you might want to rent a camper van to try van life out before buying one.
1. Figure Out if Now is the Right Time for Van Life
Many van owners agree that there's never a "right time" for van life. If you wait too long, you'll likely miss "the right time," and you may never go. Sometimes you just have to get out there!
To a certain extent, this is true – however, you can still plan and prepare to make sure you're ready before you make the leap. A camper van rental and an extended road trip is a great way to figure out what you'll leave behind when you go. If any loose ends are left undone back home, they'll quickly become apparent.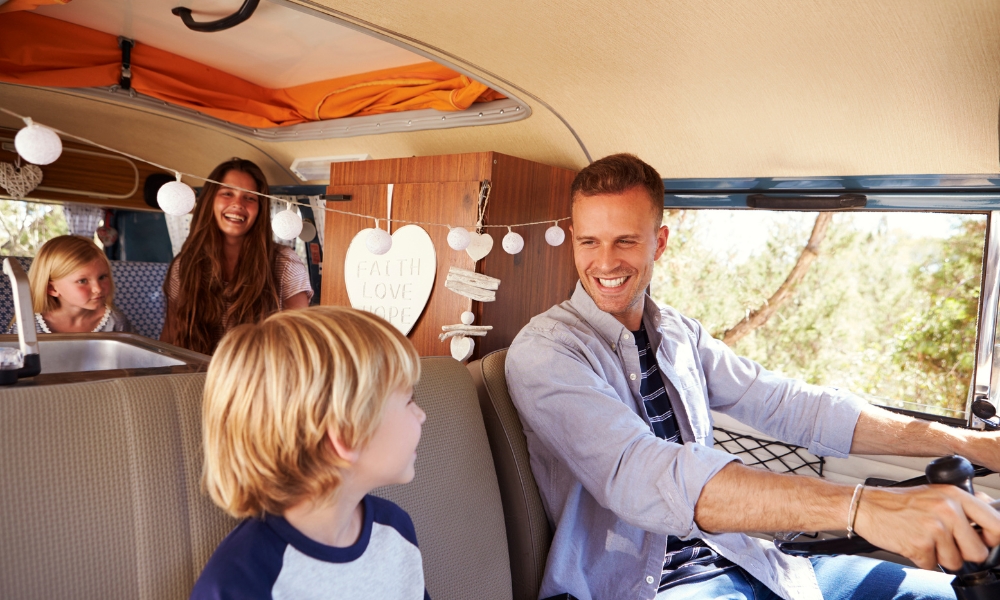 2. Test Different Types of Camper Vans
Many camper vans are on the market, from old-school Volkswagen Vanagons to newer Mercedes Benz Sprinters, and fully equipped pre-built solutions to DIY buildouts. Each one has its own charms, features, and drawbacks. A camper van rental (or even renting a few different camper vans) can help you narrow down which one is right for you.
Camper vans come in a variety of layouts, and each one can have a significant impact on your van life experience. Renting camper vans with different layouts can give you a sense of what works best for your needs.
You'll need to assess your long-term plans: do you have kids? (Maybe you need bunk beds) Pets? Is a partner traveling with you? Do you plan to travel to warm places in the summer, like Salt Lake City and Las Vegas, or will you spend winters in snowy climates like Colorado? These factors will determine which camper vans are the best for you.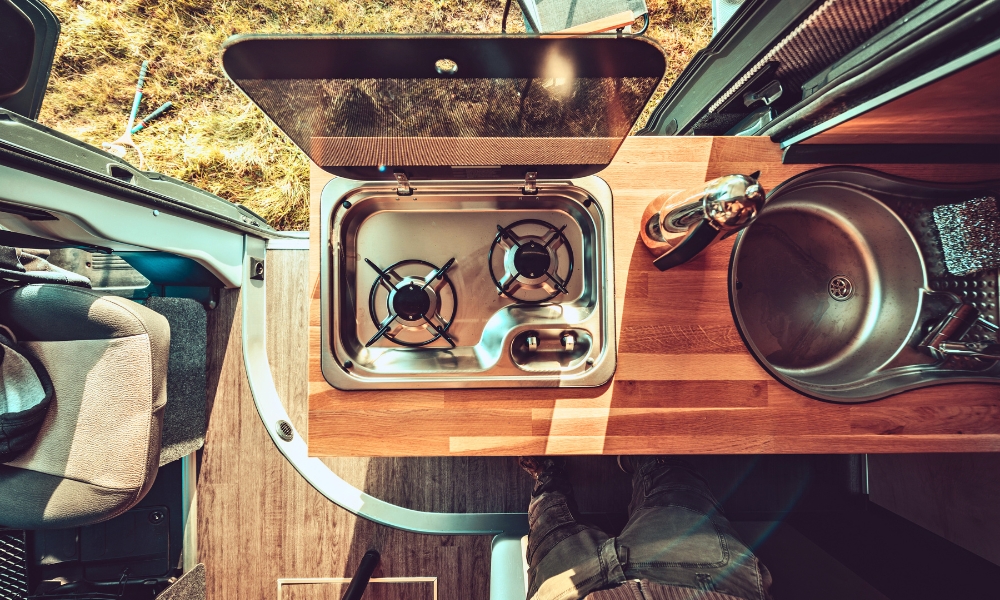 3. Experience Van Life Without the Upfront Costs
Buying a camper van is a significant financial investment. Renting one allows you to experience van life without the upfront costs of purchasing a van.
You may even decide that you prefer renting a camper van occasionally for an extended road trip rather than investing in the upfront cost of purchasing one.
Remember, the initial purchase price is only one part of the cost of van ownership. Camper vans also require maintenance – and that maintenance is more involved than the maintenance you do on your car. You won't just need to stay on top of oil changes and regular check-ups; you'll also need to work on things like the refrigerator, lights and heat or air conditioning (if you have it), and more.
A camper van rental is a great way to get all the benefits of van life without the painful costs of maintaining your own van. Many people don't commit to full-time van living and instead rent a camper van a couple of times a year for extended travel (even up to six months at a time!)
Splitting time between home and life on the road is a great way to get all the benefits of van living, with fewer of the downsides.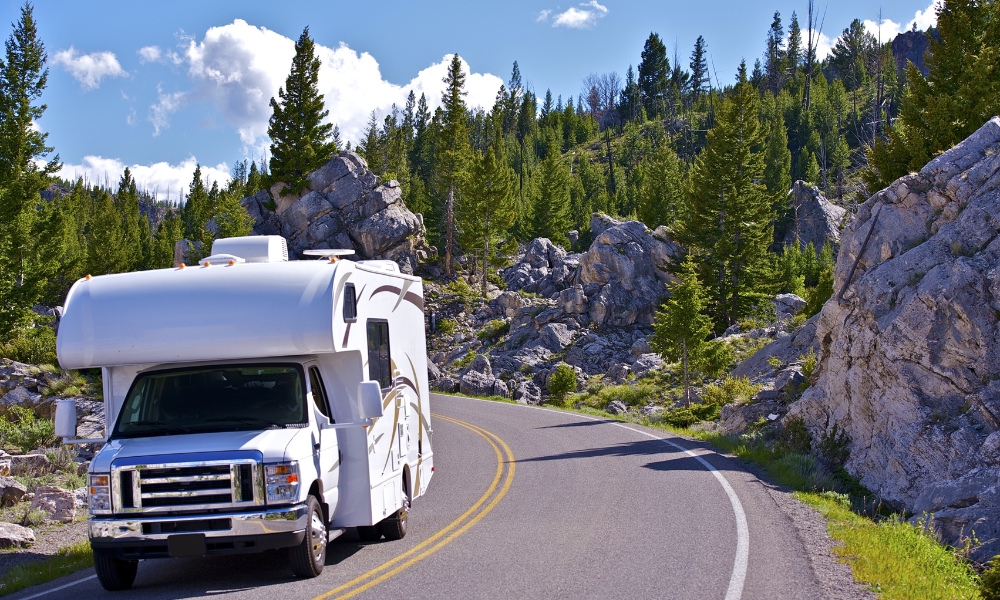 4. Try Out Different Locations
Van life is all about exploring new places! Camper van rentals allow you to test out different locations and see what areas you enjoy the most before committing to them long-term. You may think you want to spend most of your time enjoying the snow, but then decide the cold and damp are too much for you.
Take some shorter road trips to a few different places in the United States and see which spots are your favorite. Think also about what you want to do while you're out on the road: will you be tent camping sometimes? Do you enjoy hiking and biking, or are you more into swimming, skiing, surfing, or something else?
Some camper van rentals allow one-way rentals. You could plan your next vacation to a city you want to explore, and instead of a typical rental vehicle, rent a camper van and drive yourself home while camping along the way!
A camper van rental doesn't just allow you to try out new places – it also forces you to deal with the logistics of getting to those places and be road-trip-ready. Campsite rental, permits, route planning, figuring out what you need to take – all of this will be great practice for your next adventure.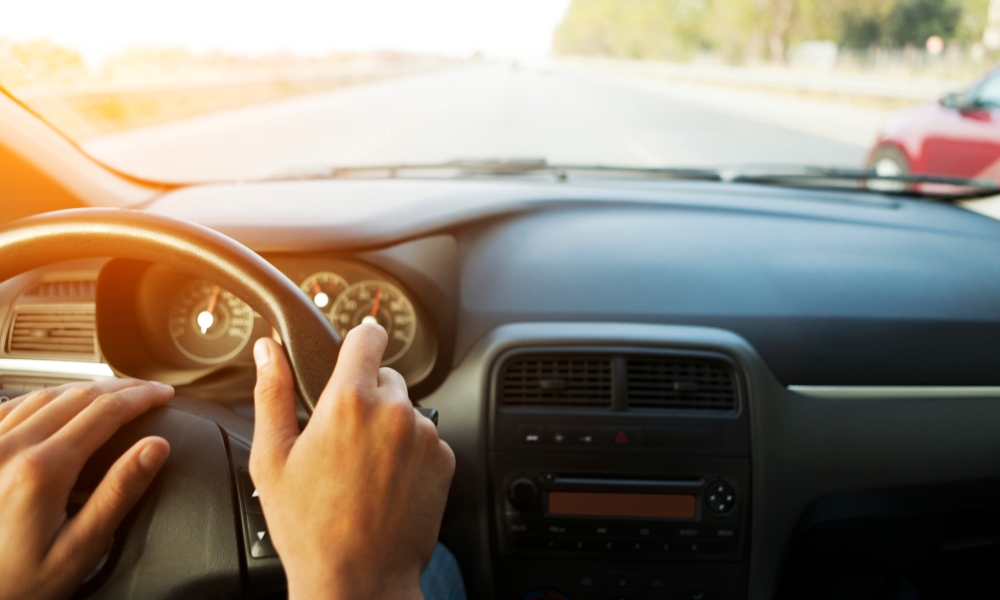 The best way to learn about van life is to experience it yourself – and to talk to other van owners. You'll likely cross paths with other van lifers by renting a camper van and getting out there. This is an excellent opportunity to learn from their experiences, get tips, and ask questions.
There are van meetups all over the United States where van lifers and other nomads get together to hang out and share knowledge and experience. You can find these meetups through Facebook groups, Meetup, or apps like Sēkr.
Plan to attend one while you are renting our camper van and meet some like-minded individuals – and don't be afraid to ask questions and make friends! Most van owners are super friendly and love sharing information and helping newbies. You'll pay it forward when you have experiences of your own to share!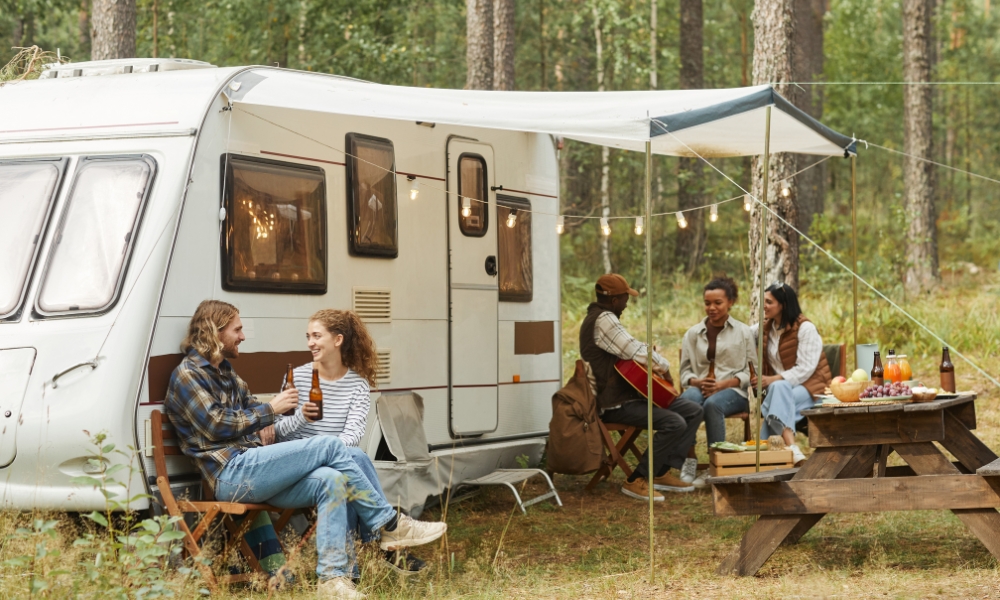 6. Determine What You Need
Every inch matters when living in a small space. Renting a camper van allows you to figure out what you need to bring with you and what you can do without. Do you need storage space for camping gear like camp chairs and outdoor tables? Or would that space be better utilized for food storage?
Here's a great beginner's checklist for van life to help you decide what to pack on your next road trip.
Minimalism and simplifying are two of the big draws to van living, but it's not always easy to let things go or to know what you'll really need. Why not start paring down now? Practice bringing only the essentials and take note of what you miss and what you find you don't use.
Downsizing bit by bit over time is definitely less daunting than selling everything all at once and just getting on the road. Use your van rentals and vacations to chip away at creating a final list of what you'll really need for your adventure.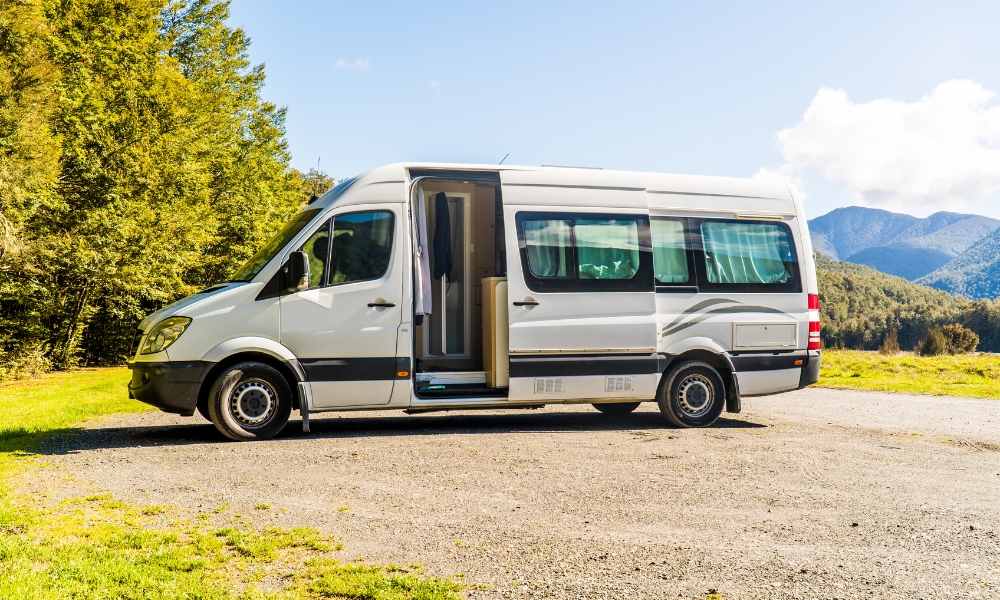 For some people, the idea of living in a van can be daunting – especially if you plan to go off the beaten path or live off-grid. How will you shower? Get electricity? Do you need solar panels? How will you stay warm? What about finding camp spots?
Renting a camper van for a shakedown trip can help build confidence and ease any anxieties about the lifestyle. Camper vans require work, but you'll probably find once you get out there that your fears were mostly unfounded.
Here's a checklist of van life essentials to help you get started.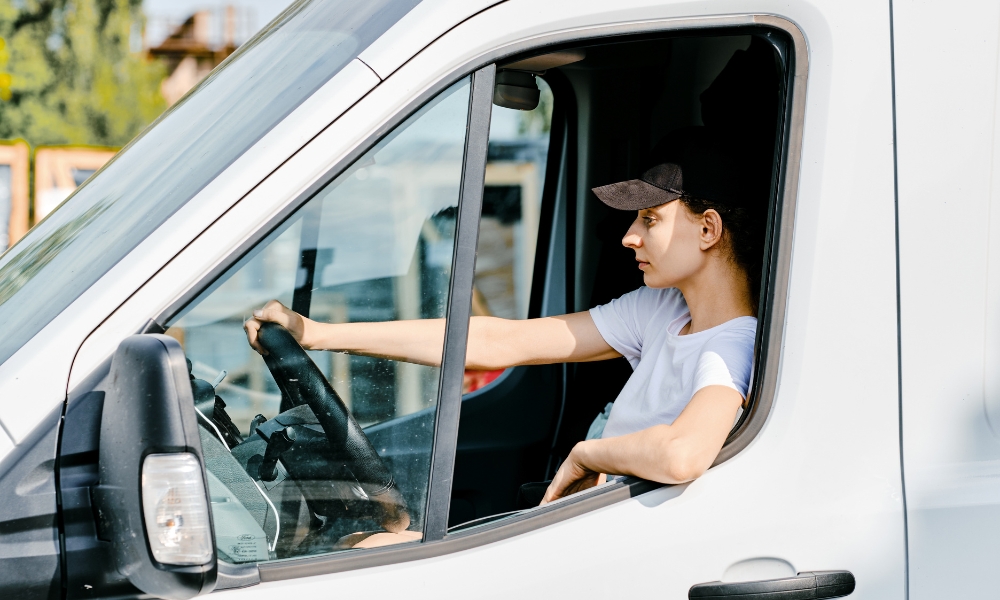 8. Discover What You Enjoy Most
Van life can be tailored to your interests and passions, and camper vans must be tailored to accommodate those passions. Camper van rentals can help you discover what you enjoy most about the lifestyle and allow you to customize your own van accordingly.
9. Find Out if Van Life Is Right for You
Van life may seem glamorous on social media, but it's not for everyone. Plenty of difficulties come with the life, and you may ultimately discover that the downsides of van life outweigh the benefits for you.
That's totally fine! Camper van rentals can give you a taste of what the lifestyle is really like and help you determine if it's something you want to commit to long-term. Don't be afraid to change your mind – you're learning valuable information about who you are and what you want from life.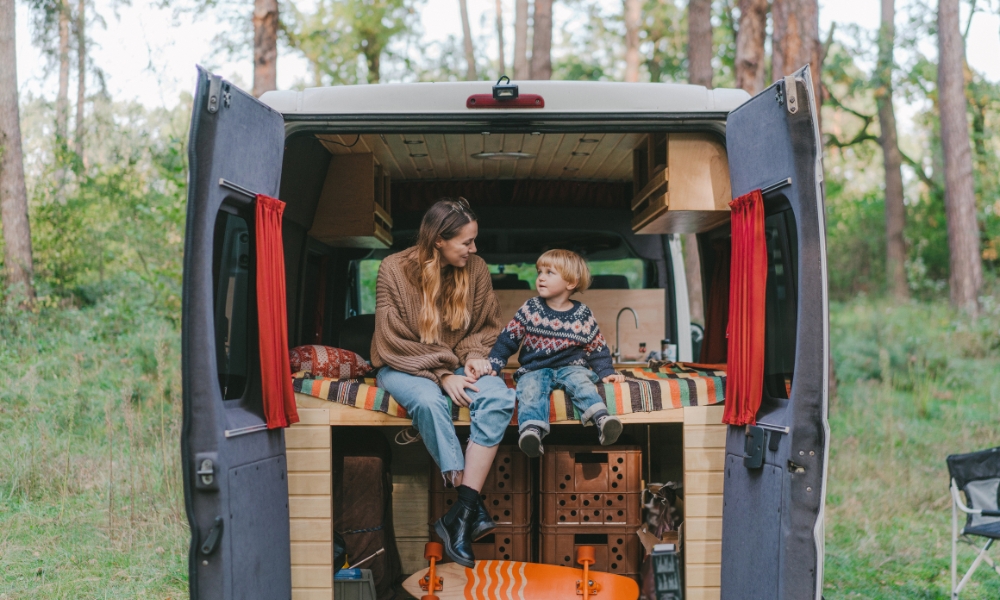 Above all, camper van rentals allow you to enjoy the experience without any long-term commitments or pressure. Camper vans and road trips give you the opportunity to explore, have fun, and make memories that will last a lifetime.
It's easy to get caught up in the minutia of planning, preparing, and worrying about whether or not this lifestyle is right for you. Don't forget to take a step back every once in a while and just enjoy the ride!
Are You Ready to Try Van Life and Rent a Camper Van?
Renting a camper van before buying one is smart for anyone considering van life. Whether you go for a funky VW camper van rental or a slick Merdeces Sprinter, it's an opportunity to test out the lifestyle, determine what you need, and see if it fits you.
With so many benefits to renting a camper van, it's a no-brainer for folks who are interested in learning more about the lifestyle. It's an excellent way to meet people and experience the freedom and flexibility of van life without the upfront costs and commitments of purchasing your own van. Just don't forget to enjoy the experience!
Find your perfect camper van rental here with Explore VanX's massive van rental directory.