If you're considering purchasing a camper van, you might be wondering why there is such a huge range in price tags. The components used to build a camper van can cost more than one might think, so we've broken down camper van builds from the vehicles themselves to interior amenities and after-market exterior upgrades, all of which will change the value of a camper van.
This article will help you better understand the price of vans, temper your expectations, and plan out a successful camper van buying experience.
Popular Vans Used for Campervan Conversions
Ram Promaster – Used by many commercial outfits like Amazon and the USPS, this van has a starting price around $40,000 for a standard cargo model. The price of Ram Promasters goes up depending on features such as roof height, length, and windows. The Ram Promaster has the lowest base cost of the popular vans on the market.
Ford Transit – Ford Transits are popular choices for tall folks since the high roof option is the roomiest on the market. Available in low, medium, and high roof options as well as multiple wheelbase lengths. The Ford Transit starts at around $45,000, and the all-wheel drive option starts at $50,000.
Ford also released an all-electric version of the 2023 Transit as well as the Transit Trail, which is an AWD van conversion aimed at folks buying vans specifically for off-road van life. The Transit Trail starts at $66,000.
Mercedes Sprinter – Mercedes Sprinters are the most high-end van used in camper van conversions. The starting price is similar to the Ford Transit van at about $45,000, but most buyers opt for significant upgrades from the base model. Mercedes Sprinters come in a variety of lengths, standard and high roofs, and most have diesel engines. There are all-wheel drive options too, for a higher price tag.
Ram Promaster City and Ford Transit Connect – These mini cargo vans, with a starting price of around $25,000 for the Promaster City, and $32,000 for the Ford Transit Connect, make great camper vans. A lot of rental companies in destinations such as Iceland use these models. Both have been discontinued recently in the US, but plenty of used ones are available.
Used Volkswagen VW Vanagons and Westfalias, Chevy Express, and Ford Econoline Vans – These used camper van prices vary depending on the condition and year of the van.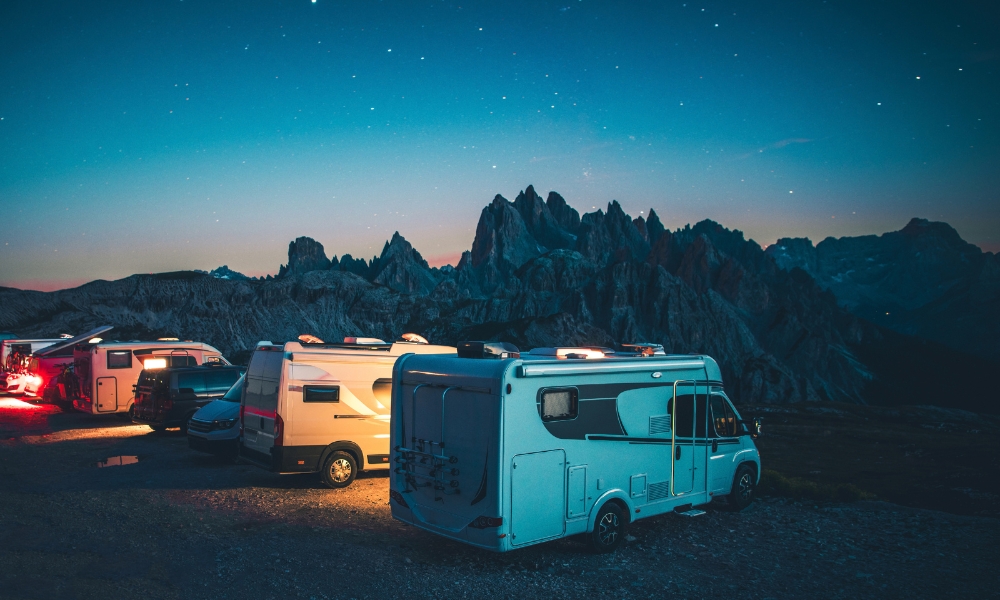 Professional Builds vs. DIY Builds
Camper vans can cost a lot of money and are a big investment. Here are a few routes to becoming a camper van owner.
You can buy a pre-built class B camper van from the manufacturer.

You can pay a professional builder or company to do the van conversion for you.

You can choose to convert your own van.
Class B RV vans (models like the Winnebago Revel or Storyteller Overland) have tons of bells and whistles. Built on the Mercedes Sprinter, Ford Transit, or Ram Promaster chassis, a new camper van with all the amenities can cost anywhere from $80,000 to over $250,000.
Pros:
Easy to insure with RV or motorhome insurance

All the comforts of home – class B vans feature luxury interiors, bathrooms, appliances such as microwaves and A/C
Cons:
New camper vans cost a lot of money

Less room for customization as layouts are pre-built based on the van models
Professional Van Conversions
If you choose to work with a professional van builder or company, the average cost of a professional van build is around $55,000, excluding the van. This price can fluctuate based on the cost of materials, layout, and time to build.
Pros:
The builder has experience and know-how

May offer financing and discount the cost of vehicles purchased directly through them

Customization of layouts is sometimes offered

Warranties or troubleshooting support
Cons:
Cost can vary between $30,000-$100,000

Someone else's timeline – though they work quickly, many van builders have long waiting lists

Inability to make changes once you've selected a layout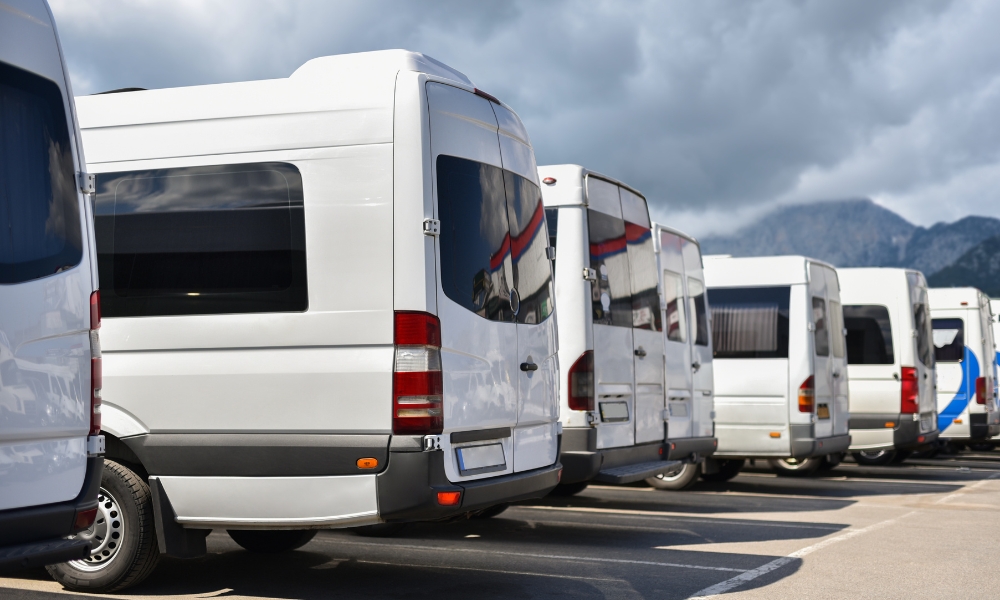 If you have the time, space, and patience, building out your own DIY camper van can be very rewarding, both for your pride and your wallet!
There are plenty of YouTube videos, blogs, and websites dedicated to helping you learn the skills you need to build your own DIY camper van.
Pros:
You'll save money – a DIY van conversion can range from $5,000-$50,000 depending on the materials and design

You get to design your own layout and change it as much as you want

You'll learn new skills
Cons:
Time – it often takes longer than you plan to build a camper van

Risk/danger – there can be safety hazards if you do not properly install electrical wiring or other components

Space, equipment, and tools – consider the price of materials, tools, and possibly rent for a garage or storage space

Insurance – it can be difficult to insure all of the build materials and labor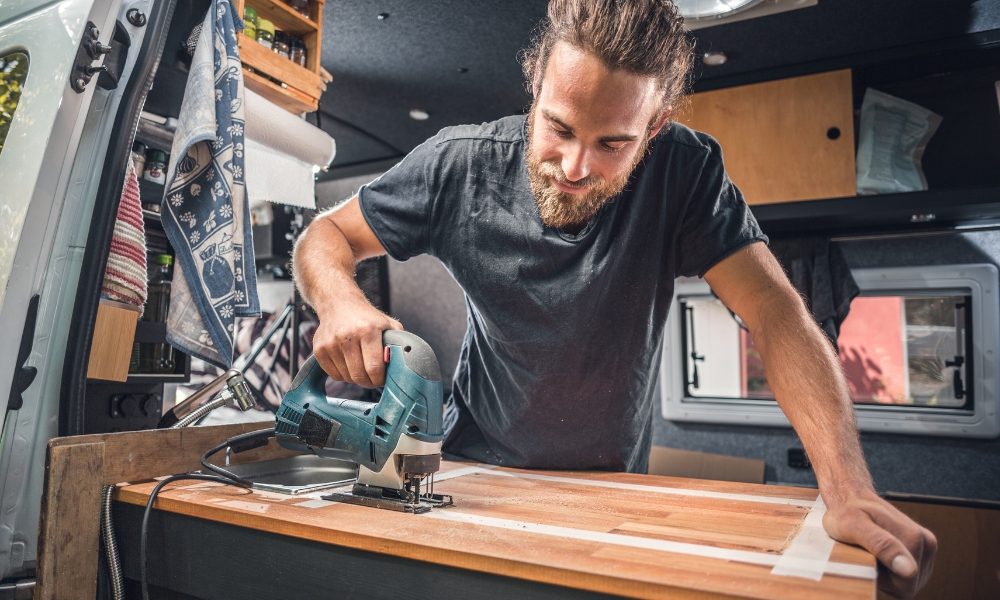 Interior Campervan Components that Cost More Than You Think
While you might think the van is the biggest purchase in a campervan build, the hidden costs of interior elements can quickly add up.
Keep in mind the time involved with installing interior components. Working in the small confines of a campervan adds a complexity that often takes more time than installing the same type of items in a regular home or full-sized class-A RV.
Electricity is not an absolute must in your camper van, but most folks opt to include at least some sort of power to add comfort and livability to their rig.
Basic components of a solar power electrical system and their starting prices:
Lithium batteries – $1000+

Inverter – $300-400+

Charge controller $300+

Solar panels $400+

Wiring, fuses, tools, etc. – $500+

It can be tempting to buy cheaper parts, but quality materials will help you avoid issues down the road.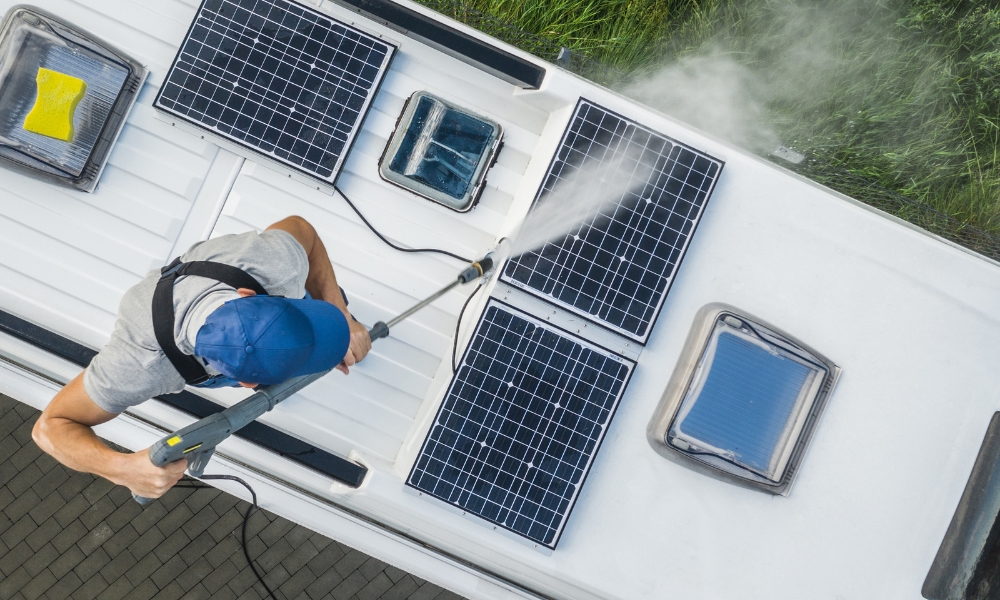 12v

refrigerators

use less power than DC fridges, but they aren't cheap! They range from $400 to $1500.

Stoves

can be portable or installed, costing between $20-$400.

Fans

are essential when converting a vehicle to a camper. You'll need at least one or two for proper ventilation and air circulation. A roof vent fan ranges from $100 to $400.

Camper van heaters

start at $1000.
Other Interior Van Conversion Costs
Sink and plumbing system – $350+

Custom-fit insulated window covers – $500

Custom-fit bug screens – $400
Exterior Aftermarket Upgrades that Add Significant Costs to Campervans
These extras can improve your camper van experience but aren't necessary components to get your rig on the road.
Lift kit for off-road adventures – $1000+

Custom paint or vinyl van wrap – $5000+

ladder – $100+

Roof rack – $500-$4000+

Roof deck – $400+

Storage box – $1000

Winch kit – $1000

Windows and skylights – $200+

Bike racks – $600+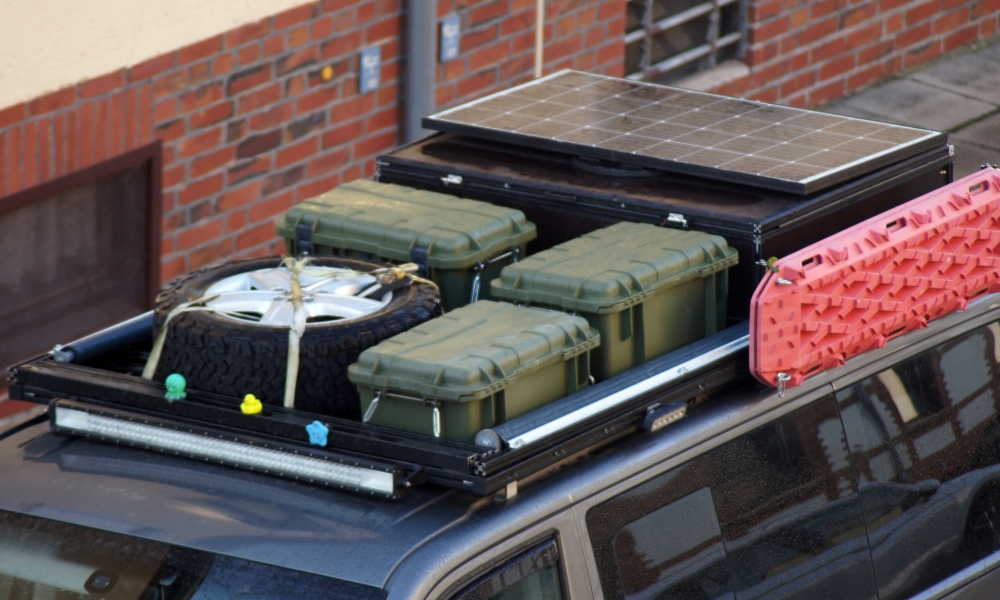 Things to Ask When Considering a Camper Van
As with any vehicle purchase, you should ask some questions while shopping for camper vans.
Do you have maintenance records?

Can I see a Carfax report?

Where has the vehicle been garaged? (Especially if near salt water or snow especially, you should look for rust).

How many owners has the camper van had?

Also, make sure you're looking at camper vans with clean titles. If they've been in an accident and marked salvage, this can be very difficult to navigate.
Camper Van Appraisals: Why they are Important
If you plan to buy a camper van, an appraisal is a good idea. An appraisal will let you know the market value of how the build compares to other vans. You can be sure you're paying a reasonable price and that your loan will cover the actual vehicle and its built-out contents.
Another reason to have camper vans appraised is for insurance purposes. An insurance agent will likely ask for documentation of the costs of the build, including labor and materials, as well as photographs. Whether you have a DIY or professional build, a certified appraisal can make this process much smoother.
Post-Purchase Camper Van Costs to Consider
Fuel prices constantly fluctuate, and your budget will depend on how often and quickly you move around. Diesel typically costs more than unleaded gasoline, but diesel engines tend to get better gas mileage.
Don't forget to factor in maintenance to your camper van cost! All of these regular services are necessary and can add up!
Oil changes

Engine and cabin air filters

Brakes

Tires – Additional costs include rotating and balancing tires, upgrading from stock tires to all-terrain tires, and adding winter tires and snow chains if you plan to spend time in the colder climates.
More costs to consider based on your travel preferences and lifestyle
Starlink satellite internet, mobile hotspots, etc., for your mobile office

Campground fees or memberships (Good Sam, Thousand Trails, etc.)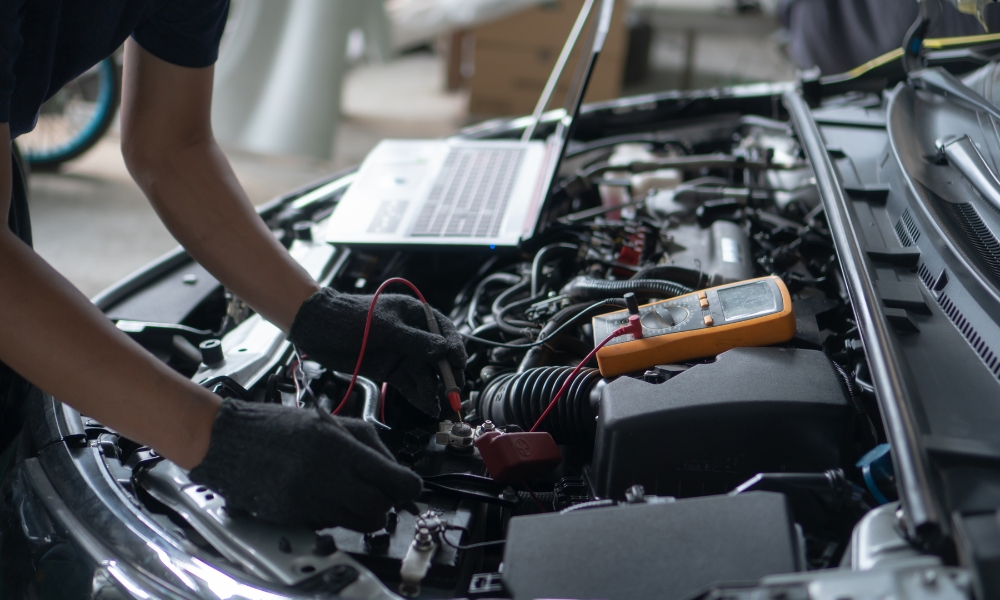 Camper Van Valuations Recap
There are several avenues to van life, and there is no one size fits all approach. Maybe you want comfort and luxury above all, and a class B camper van is best for you.
If cost is your biggest consideration, buying a used van and doing a DIY conversion may work well for you. Maybe you are somewhere in the middle of the road, and buying a pre-built used camper van that you can renovate would be your best bet.
The average cost of both new and used camper vans has increased with the popularity of full-time travel and remote work. Finding used vans or companies available for your van conversion takes time.
There are no "best camper vans." Any van can be perfect for you with the right expectations and attitude. What camper van will you use to Find Your Outside™?