The Mercedes Sprinter van build is one of the most sought-after camper vans. But how do you know what top Sprinter van layout will meet your needs?
Explore VanX is here to help you determine the perfect Sprinter van build for you and share some tips we've learned about these versatile rigs.
Why is the Mercedes Sprinter Popular for Van Life?
Sprinter van builds have become very popular in van life for some good reasons. They are easy to drive and almost feel like you're driving a luxury car. Their diesel engines are reliable and typically last longer than gas. And we have to say, they look pretty rad.
Mercedes-Benz made the first self-propelled automobile in the world. So, they've been around and know what they are doing. Boasting the slogan "The best or nothing," you can't help but feel like you're in a luxury vehicle while driving your Sprinter camper van. And you are.
The Mercedes Sprinter comes with a 4×4 model as well, so you can explore more roads with confidence if you choose that option. Many custom builds have after-market lifts and all-terrain tires, making them the perfect adventure rig to Find Your Outside™.
Pros & Cons of a Mercedes Sprinter for Van Life
Of course, not everything about a Mercedes Sprinter is rainbows and kittens. Here are a few pros and cons that we've discovered about Sprinter van builds:
Pros
Well-known and dependable brand

Parts are typically available (keep in mind supply chain issues due to the pandemic)

Comfortable to drive

Versatile on a variety of terrain

Lots of easily installed pre-fab accessories are available

Aesthetically pleasing

Good gas mileage for vehicle style
Cons
Expensive

Difficult to do mechanical work on

Typically need to go to a dealership for repairs, often with a long wait for availability

More expensive to drive due to diesel prices (but mileage may counteract this con)

Obviously a camper van and not great for stealth parking
How Much Does it Cost to Build a Sprinter Van?
The question of the hour is always, "How much does a Sprinter van build cost?". Well, it depends. It's very rare to see pricing included on a Sprinter van builder's page because there are so many determining factors that can greatly impact the cost. 
Some of the questions you will be asked by a van builder are:
Are you buying a new Sprinter van or a used one?

Do you want extensive upgrades to the exterior of the Sprinter van?

Are you

traveling with children

and need additional seating?

Do you want to add windows or flares to the side of your van?

What amenities do you want to include in your

Sprinter van layout

?

How much power will you need? 

How much water do you need? 

Some of these questions you might not even know the answer to. As you discuss your Sprinter van layout with the conversion company, they will be able to advise you based on your plans for the vehicle. 
But really, how much CAN a Sprinter van build cost? 
A Sprinter van build could cost from just a few thousand dollars to $150k+, which doesn't include the cost of the Sprinter van itself! If you want to build a Sprinter van in a partial DIY conversion, you can greatly reduce the cost by completing some of the work yourself. 
Many people put certain skills to use, like cabinet building or electrical work, and then ask a professional to complete the parts they aren't comfortable completing themselves. 
A few ways you can save some money when working on your Sprinter van build are: 
Keep it simple:

Do you really need all the bells and whistles? 

Build as you go:

If you have flexibility with timing, or you are comfortable being a little uncomfortable for a while, you can build a Sprinter van slowly. Start with a basic build and work on adding amenities as you go. 

Purchase a partially converted van:

Oftentimes, someone starts a Sprinter van build and then, due to unforeseen circumstances, isn't able to finish the build. It might not be the perfect Sprinter van layout you dreamed of, but it could get you on the road for a fraction of the cost of a new conversion. 

Do a partial DIY build:

As we mentioned above, this can greatly reduce your overall conversion cost if you can

do any of the Sprinter van build yourself

. 

A Sprinter van build can become expensive quickly, but if it's your full-time home-on-wheels, it can be worth the price tag if you can afford it. There are also many ways to reduce costs by changing up your Sprinter van layout or building a Sprinter van yourself.
4 Things to Consider When Choosing a Sprinter Van Conversion Company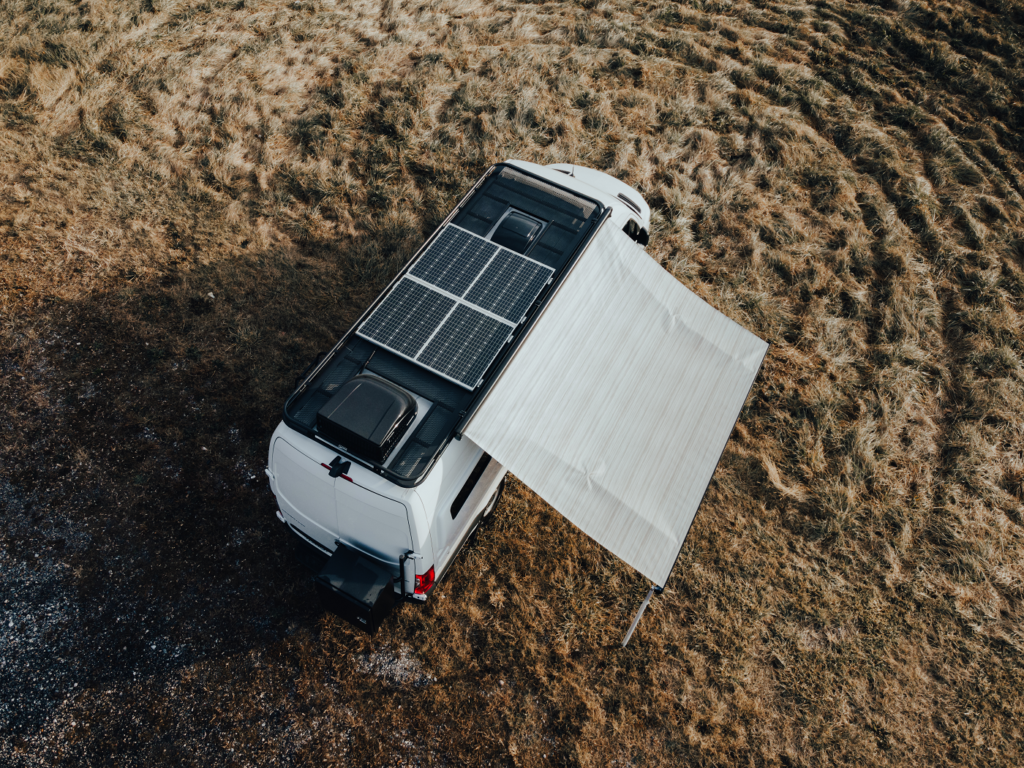 What should you look for to determine what makes a top sprinter van build conversion company? It is important to consider the following factors when choosing a company to build a Sprinter van. This is true whether you want a custom build or a pre-built van that's tried and true.
1. Years in Business or Years of Experience
If the van conversion company has only been in business for a year, this might cause some concern. Don't disregard a company due to this fact, though. Find out if they have previous van builds that were completed before the business formation. Maybe they worked on other Sprinter van builds before going solo.
Probably more important than how many years a van conversion company has been in business is how many Sprinter van builds they have completed. If a company has been in business for ten years but only builds one van a year, you might want to ask why. In contrast, if they are pumping out 12 custom vans a year, that might compromise the quality of the builds.
Remember that quality craftsmanship when you build a Sprinter van will go a long way. If you're planning on driving down bumpy dirt roads, you don't want your custom interior falling apart on the first drive along washboard. We've seen the pictures, and it's not pretty. It is worth the additional cost to have your Sprinter van build built to last.
Some van conversion companies offer to build a Sprinter van with a base design that you can customize however you like. They can include additional features or a special Sprinter van layout that will make your living space more comfortable.
Word of mouth and online reviews are a huge indication of the quality of work a van conversion company does. If it's a newer company with no public reviews, ask for references to see their Sprinter van builds.
Don't forget about the components and products included in the build! Ask the builder what brands he uses and why. If you have an expensive battery system paired with poor-quality solar panels, it might not do you much good.
6 Sprinter Van Build Companies and Why We Love Them
We've selected a few Sprinter van build companies from across the country to show the differences between companies, styles, and offerings. You can also review dozens of additional Sprinter van build companies by using our extensive van builder directory.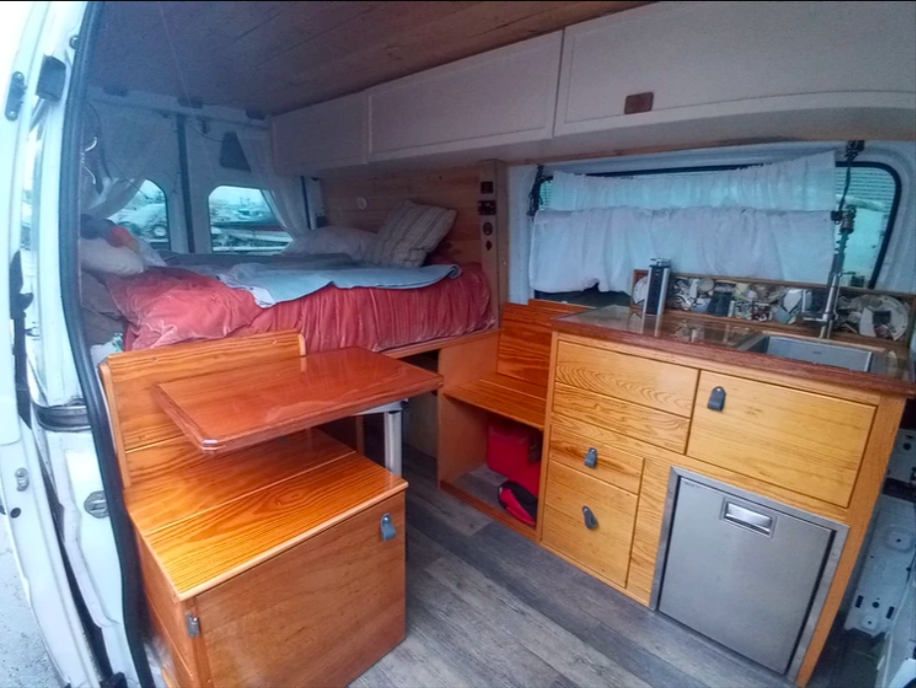 All Weird Days is a creative design and fabrication shop specializing in everything from custom woodwork and van conversions to art displays and gallery remodels.
Location:

Seattle, Washington

Specialty:

Custom van conversions

Van Types:

Mercedes Sprinter, Ford Transit, Ram Promaster, Chevy Express

Bonus:

They offer custom woodwork design that is only limited by your imagination

Whether you have a van that needs updating or a total interior rebuild, or if you're just getting into van life, All Weird Days can help get you on the road.
On the East Coast? No worries, my friend, Coastal Conversions has you covered. They aim to help you build your dream van and get it road ready! 
Location:

Hampstead, Maryland

Specialty:

Van conversions built around two customizable base floorplans

Van types:

Mercedes Sprinter, Ford Transit 

Bonus:

White glove customer service 

Costal Conversions offers free consultations to talk through your dream van conversion.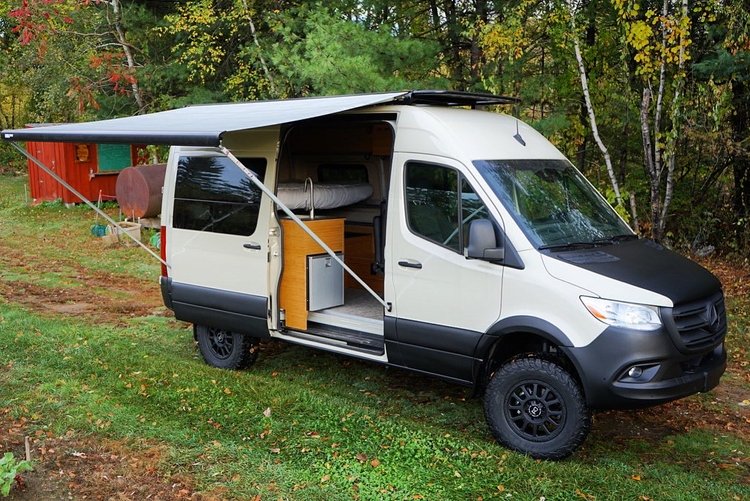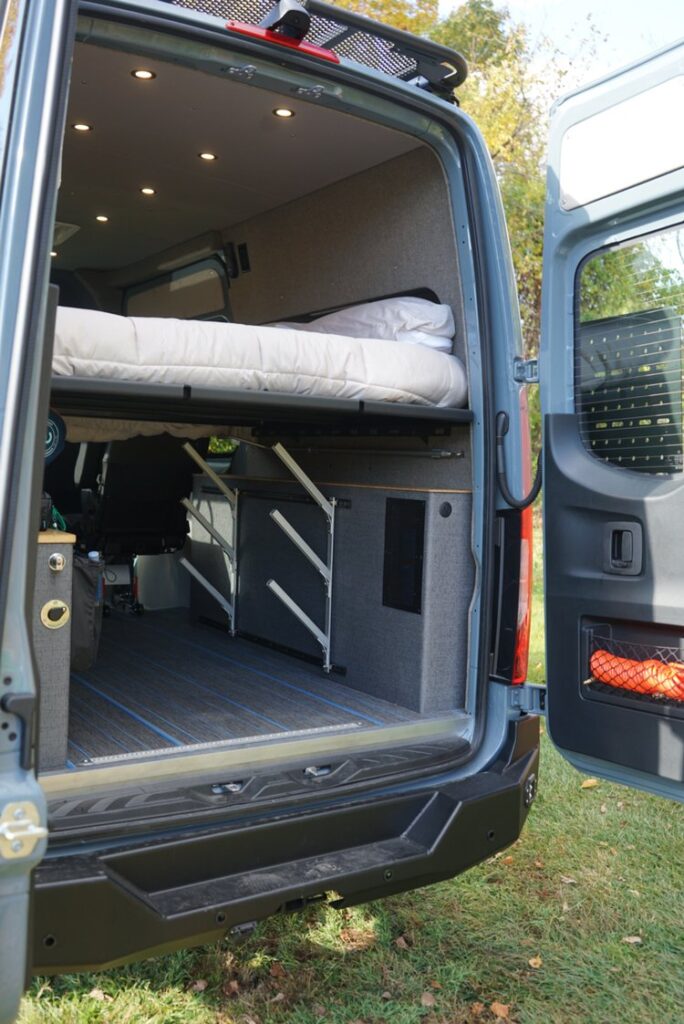 Another East Coast Sprinter van build company, Exploration Vans, is a go-to for high-end, effective adventure solutions built on the Mercedes Sprinter platform. 
Location:

Holderness, New Hampshire

Specialty:

Custom Sprinter van builds

Van types

: Mercedes Sprinter

Bonus:

American Boat and Yacht Council Accredited Business

If you haven't noticed in your research to date, there are a lot of similarities between custom boats and yachts and custom converted Sprinter van builds. Exploration Vans brings their years of experience with boats and yachts to the table with every van build.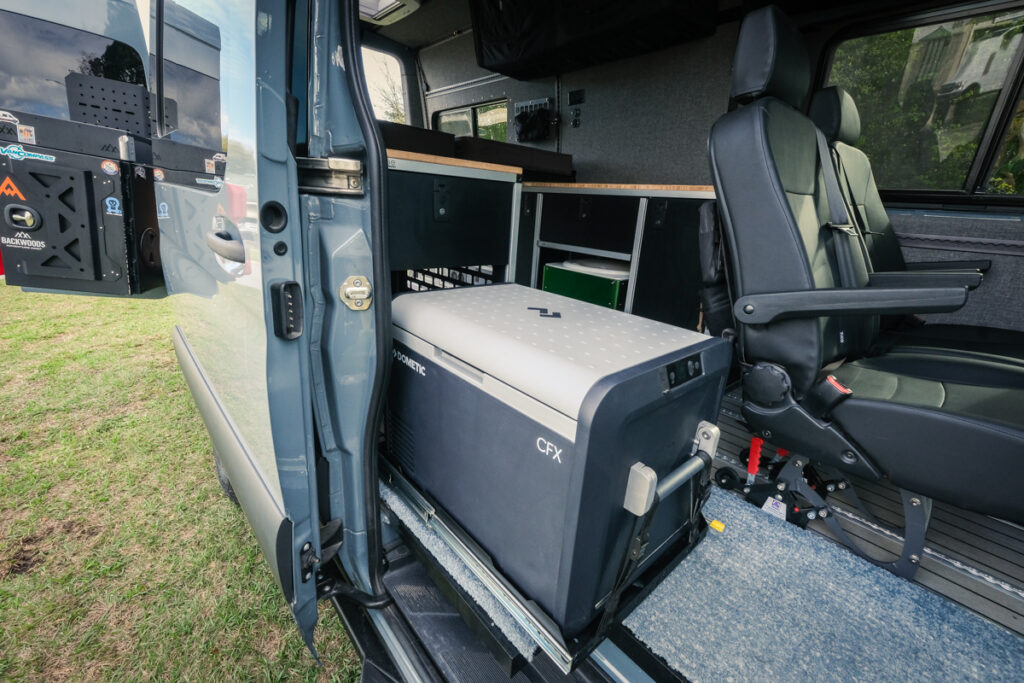 The premier builder in the southeast for all things adventure is FreedomVanGo. 
Location:

Jacksonville, Florida

Specialty:

Supporting the DIY builder with pieces of their Sprinter van build, like electrical systems or upfitting.

Van types:

All types!

Bonus:

Also a

van parts warehouse

, FreedomVanGo has personally tested all of the van conversion parts and upfitting pieces to ensure they meet a high standard. 

They also build awesome campers, daily driver travelers, tailgate, and custom vans. FreedomVanGo is your one-stop shop to build your van on your own or with their help.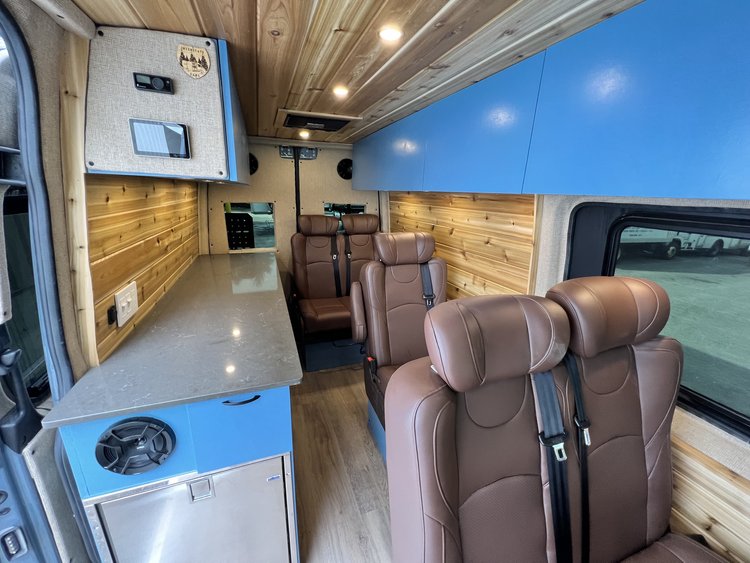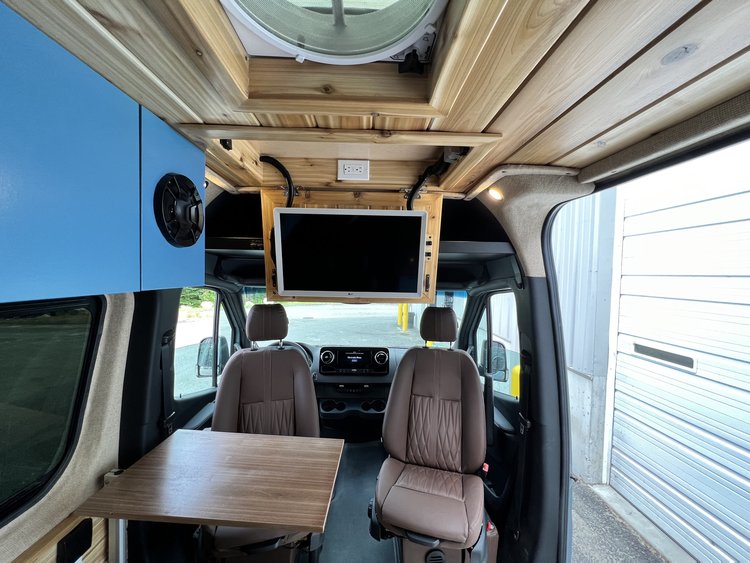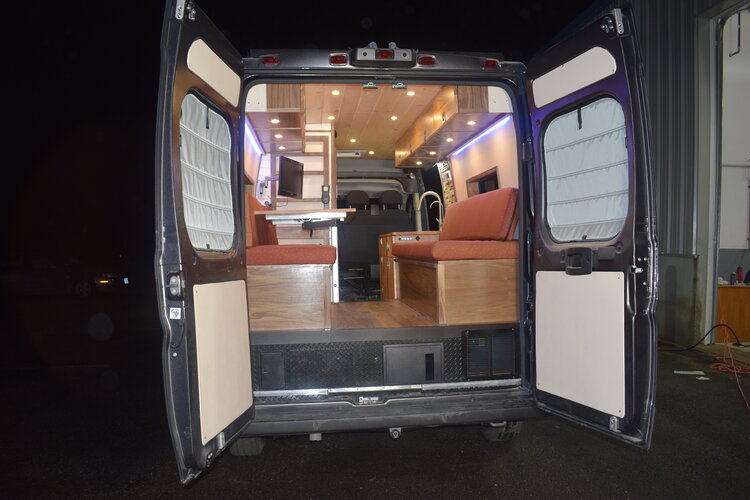 Inside the van life family is Interstate Vans.
Location:

Tyngsborough, Massachusetts

Specialty

: Fully custom builds and partial builds for the DIY builder

Van types:

All types!

Bonus:

Having lived in a van themselves, Interstate Vans has real-life experience to help you through the process of designing your Sprinter conversion layout. 

Interstate Vans was imagined after traveling in the first custom camper that the owners had built. Although the time spent traveling in the first build was enjoyable and rewarding, new ideas were constantly being imagined to facilitate life on the road better. Their desire to perfect the travel experience turned into a dream to create comfortable, functional, and eye-catching homes on wheels. From there, this passion shifted to providing this same experience for others.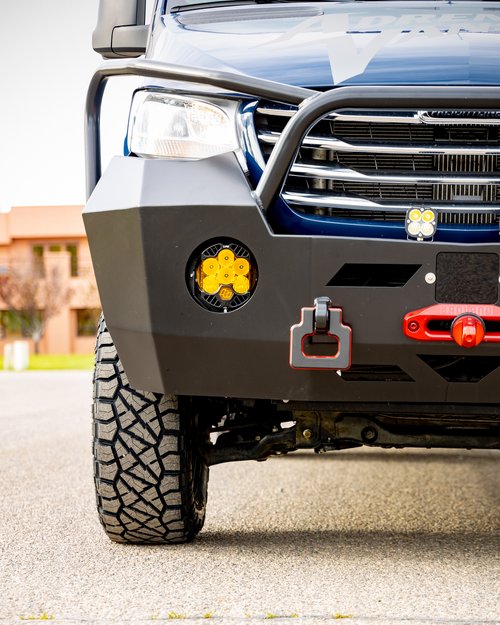 Although they don't do full van builds, Adrenaline Vans LLC is perfect if you are looking for the ultimate place for Sprinter performance upgrades.
Location:

Montrose, Colorado

Specialty:

Performance upgrades and accessory installation

Van types:

Mercedes Sprinter

Bonus:

Premium van storage space for the weekend warrior or overlanding enthusiast. They also keep high-octane fuel on hand for all of your motorsport needs. 

 
Veteran-owned and no stranger to motorsports, Adrenaline Vans will upgrade your Sprinter van build to the ultimate 4×4 machine.
How to Find Sprinter Van Conversion Companies in Your Area
If you've Googled "sprinter van conversion companies near me," results can be a little overwhelming. With the van life boom, many people have started their own conversion companies.
You're in luck! With Explore VanX's extensive directory, you can quickly and easily find reputable van conversion companies specializing in Mercedes Sprinters with a few mouse clicks. We have thoroughly vetted each and every builder listed in our directory. We trust them enough to refer them to you!
How to use the Explore VanX Builder Directory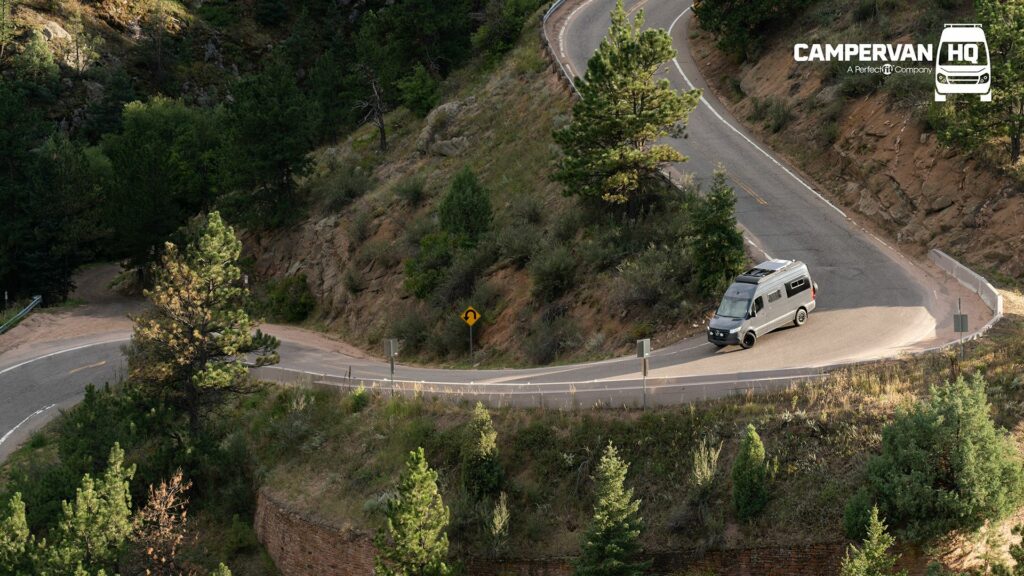 To find the perfect Sprinter van build company, check out our directory and follow these five easy steps:
Click the "Builders" tab in the top menu

Select your region or state from the drop-down menu on the left

Select "Mercedes Sprinter" from the drop-down menu to the right

Cruise through Sprinter van build company listings

Click on the title of a van build company to view their profile OR click "go to website" to head directly to their site

It's that simple.
(Or) Test Out a Sprinter Van Build Before You Buy
Determining what top Sprinter van build companies are across the nation is only part of the adventure. It's a huge decision that can bring you many years of exciting exploration.
If you're not quite ready for the big purchase, try renting a Sprinter camper van for a week. Use the Explore VanX directory to find a rental sprinter camper van in your area! Just follow the same instructions for finding a van builder but go to our rental page instead.
We can't wait to see what Sprinter camper van you will choose to Find Your Outside™!