Campervan insurance has been a question topic among builders, renters, and owners for years now. With the growing popularity of van life, it might even be renamed to van life insurance one of these years.
There are an overwhelming number of insurance agencies to choose from, and knowing which campervan insurance is right for you can be daunting.
When shopping for insurance for your campervan, choosing the right insurance carrier is crucial in the van life journey. Unexpected incidents happen on and off the road, and you want to make sure your home on wheels is well covered.
What Does Campervan Insurance (Generally) Cover?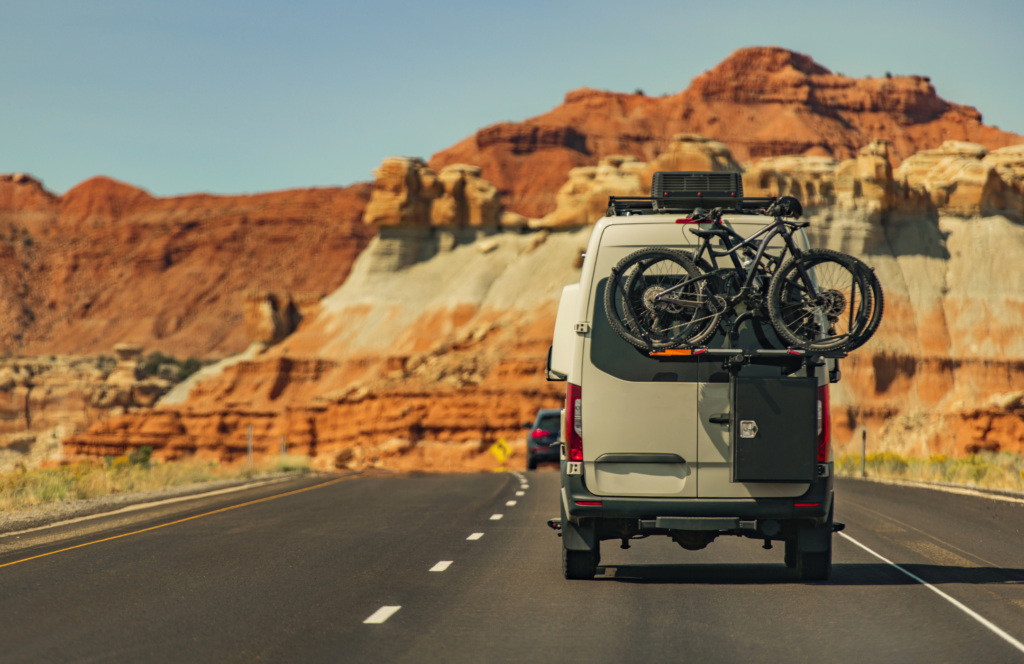 Coverage varies by individual needs and how your insurance carrier classifies your campervan.
Some people decide to title, register, and insure their converted campervan as a normal van to save money. In the event of an accident, the vehicle's value is considered at the current market rate for that vehicle. Any damages to upgrades or modifications are not considered or covered.
A safer option is to have your converted campervan appraised by a certified appraiser. The appraiser will tour your van, take photos and review all receipts and the build process, taking into account upgrades and modifications. This appraisal gives your insurance company the information needed to insure your van for the actual value, regardless of the market value. Some insurance companies may not require a certified appraisal and will review photos and receipts themselves to determine the value of the vehicle.
Personal items in your campervan should also be covered in case of a break-in or other damage. Similar to renters or homeowners insurance, a campervan insurance policy can cover things like laptops, camera gear, and other items of value kept in your campervan or RV.
How Much Does Campervan Insurance Cost?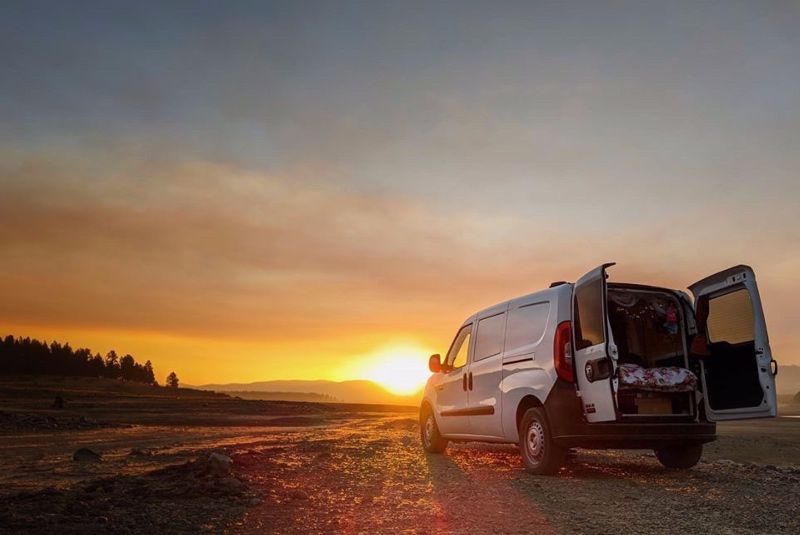 Unfortunately, We don't have the exact answer to the question, "How much does campervan insurance cost." The cost of camper van insurance varies significantly depending on the following:
Value of the recreational vehicle

How often you will drive it

Mileage

Your driving record

Your age and gender

 
Don't be surprised if your campervan insurance quote is more expensive than a regular vehicle. Just how much more will depend on the above variables.
One thing that can greatly affect your insurance premium is your deductible. If you opt for a higher deductible, your premiums will be lower. If you don't keep money in savings for emergencies, that high deductible may come as a shock if you ever need repairs. Many people opt out of repairs when they learn of the deductible and end up driving an unsafe vehicle.
Always understand your premium and deductible cost. If it's easier for you to have a higher premium and the peace of mind of a low deductible, choose that. If you keep savings and will be able to pay the higher deductible, it might be more cost-effective to have a lower premium. Then you only pay the deductible if needed.
Top Campervan Insurance Providers
The most complex and challenging campervan insurance to acquire is for DIY builds, vehicles with aftermarket upgrades, and other non-standard modifications. It's understandable because these non-traditional vehicles have such a variety of custom amenities that it's difficult to understand the true value of the vehicle.
An older cargo van may have a market value of only a few thousand dollars. But with mechanical and interior modifications, it could be worth fifty thousand dollars or more.
So how do you get converted campervan insurance that aligns with the actual value of the van and the interior upgrades?
Most importantly, you must document every single upgrade that you do to your DIY build. This includes taking photographs and videos of your build process and keeping every single receipt. If possible, report all mechanical work to Carfax, or at the very least keep an up-to-date spreadsheet of every repair, upgrade, and all maintenance work.
You should also track the time that you put into the build as a part of the overall value.
Some states require that your title's vehicle classification matches the category you are getting converted campervan insurance under. Changing your title from a passenger van or cargo van to a recreational vehicle is typically a simple process. You will need to check with your state vehicle licensing office for specifics if your insurance company is requesting this.
Insurance Providers for DIY Builds
We are excited to spotlight a newer class B campervan insurance company on the scene, Roamly. 
Roamly specializes in better RV insurance that caters to you. Their representatives are familiar with insuring recreational vehicles, so there won't be any surprise asks when your policy is sent to underwriting for review.
Roamly is also unique because rental coverage is automatically available for anyone who is insured through Roamly. They offer coverage nationwide, as well as in Canada. Keep an eye on them as they change the campervan insurance game! 
State Farm Insurance has also been known to provide DIY converted campervan insurance to road travelers!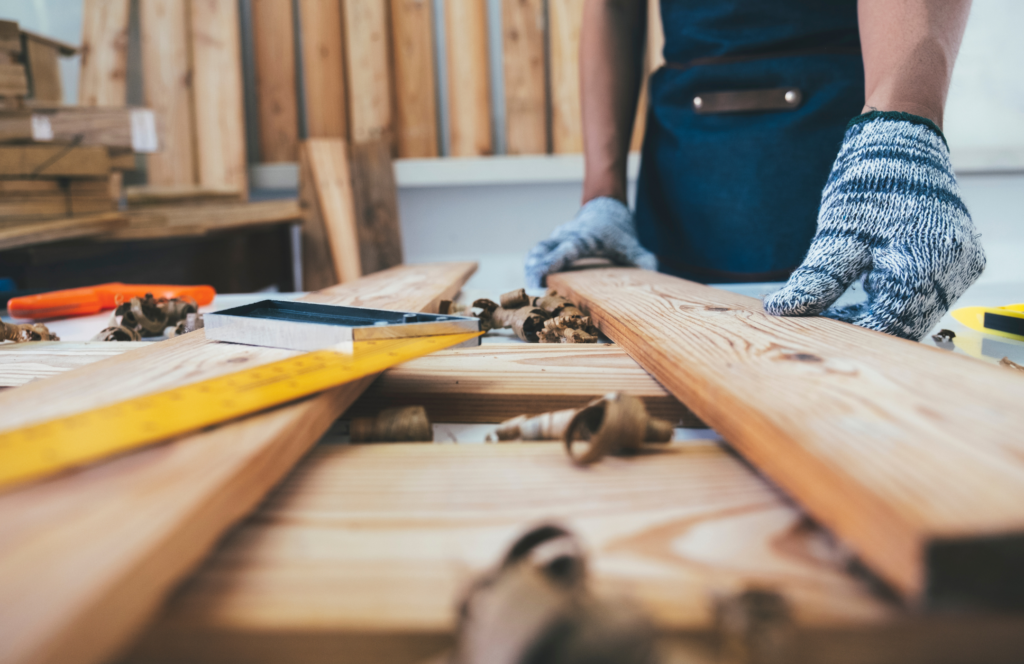 Large insurance carriers like Allstate, Geico, and Progressive, offer recreational vehicle insurance for those who travel part-time. Some policies are flexible allowing you to pause full liability coverage when your RV or campervan is not in use.This can save you a significant amount of money when you aren't using your campervan!
Large carriers often do not provide insurance coverage for your RV or campervan if it is a DIY build or if you live in it full time. But, there have been reports of DIY van builders having success with State Farm Insurance–it may be worth checking out.
There are hundreds of local, smaller, or private insurance companies for class B cambervans in everyone's home state. These companies can be cheaper and easier to work with, but may not offer as comprehensive or flexible coverages as the large national insurance carriers. If you just need a basic policy with minimum coverage, this may be a good route to go.
If you plan on renting out your campervan or recreational vehicle, your insurance company needs to know. Special coverage is needed for a vehicle to be covered when someone other than the owner is driving it.
Rental platforms like Outdoorsy, RVezy, and Vancation have made this easy by offering this insurance when your vehicle is rented through their services. Regardless of whether the renter has their own insurance, you must have additional renters insurance for your campervan or RV for your own and the renters' safety.
How to Qualify for Campervan Insurance
There's a lot that goes into qualifying for campervan insurance. Each insurance company and state have different requirements. The most common requirements needed to qualify for RV or converted campervan insurance are having certain items on board.
Items Required to Qualify for Campervan Insurance
Toilet (this can be as simple as a porta-potty)
Refrigerator (typically, the requirement is "permanent," or at least bolted down)
Cookstove (also typically required to be permanent or bolted down)

Check with an insurance company in the same state where you will be registering your van before you purchase a campervan or start your own build. This will help you determine the requirements necessary to have coverage for your van.
Which Campervan Insurance Is Right for You?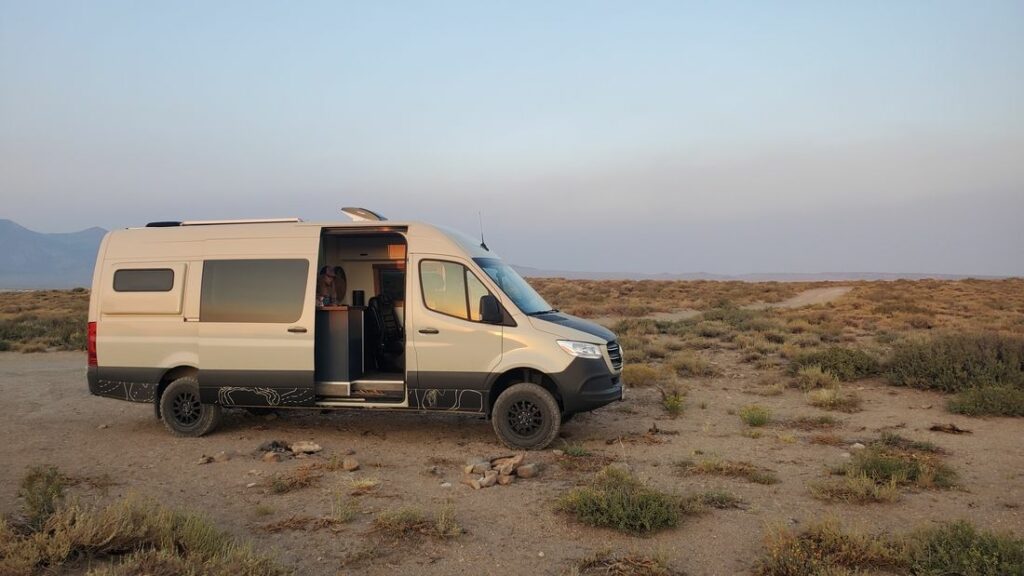 It can be a daunting task to decide on an insurance carrier. Luckily Explore VanX has curated an extensive directory of insurance carriers. Follow these four easy steps to review carriers and find what campervan insurance is right for you!
Click the

"Insurance & Loans" tab

in the top menu

Select your region or state from the drop-down menu on the left

Cruise through campervan insurance company listings

Click on the title of an insurance company to view their profile OR click "go to website" to head directly to their site
If you have any questions or comments, please email us at hello@nomadx.com.