Whether you're renting a van for a weeklong road trip or heading out full-time, navigating van life can be overwhelming and, quite frankly, scary. Where can you safely park legally? Where do you find water? Is there cell service where you're going? Is there a storm coming? These are just some of the questions that will come up every time you decide to explore a new area. Explore VanX is here to help! We've curated a list of van life apps that we feel are some of the best tools for van life.
We live in a world with infinite technology at our fingertips. This has dramatically impacted how we travel, plan, and stay safe on a daily basis. Technology has given many people the confidence and insight to try new things, explore new places, and Find Your Outside™ in ways they would never have before.
Here is a list of top van life apps to help you Find Your Outside™!
Arguably the most-used and best van life app for finding van life locations and boondocking spots across the nation, iOverlander takes our #1 spot. This boondocking app is free and has a variety of filters to help you find camping on public land, safe places in cities to park, water, dump stations, showers, mechanics, and more.
You can read reviews about locations and submit your own to help out the next person. The iOverlander app is free, works on iOs, Android, and web browsers. One of the best features of the iOverlander app is that it works offline, so when you don't have cell service, you can still see the options around you.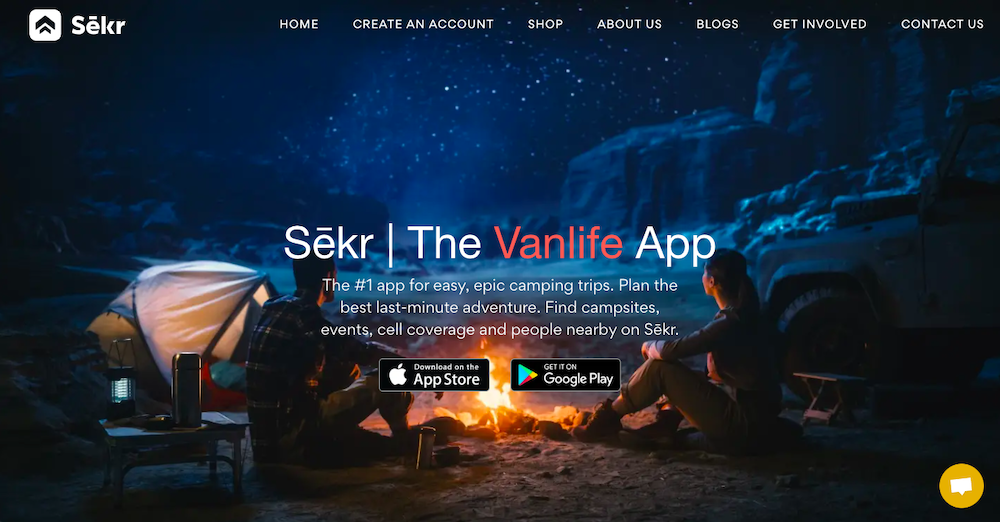 Formerly The Vanlife App, Sékr is free and boasts many features, including filters, reviews, and the ability to save locations for planning purposes. Sékr is also highly focused on the social side of van life and allows you to have a profile and "connect" with other nomads.
You can see people near you (you can set your preferences not to show your general location if you choose), join in on forum chat, and see upcoming events. A new feature that is incredibly helpful is the cell signal overlay and the ability to report cell signal strength and reliability in your review.
Sékr is newer on the market, and although growing in popularity quickly, a downside is that many spots are listed on the app without any reviews, so it's hard to tell if it's a "good" spot. 
Another challenge when using the app is that it requires a solid cell signal to work, so you can't search for locations or amenities if you're somewhere without cell coverage. There is a newer paid version that works offline, so if you're willing to pay the fee, it is one of the best van life apps due to its versatility.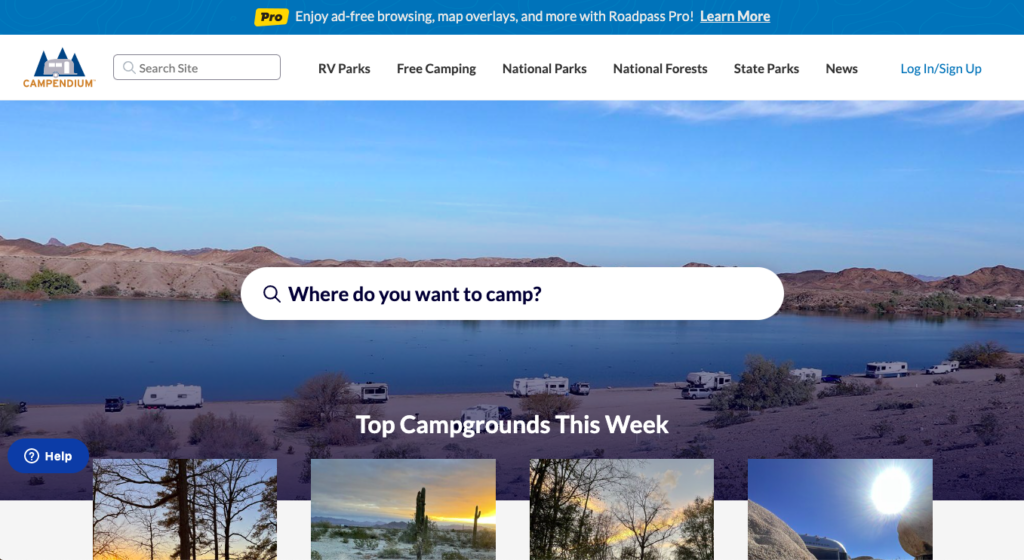 Used more for RVers, Campendium focuses on campgrounds, RV Parks, and "big rig" accommodating spots. The app does have a good listing for dump stations if that's something you need. The app has a basic free version with an option to upgrade if you want additional filters and functionality.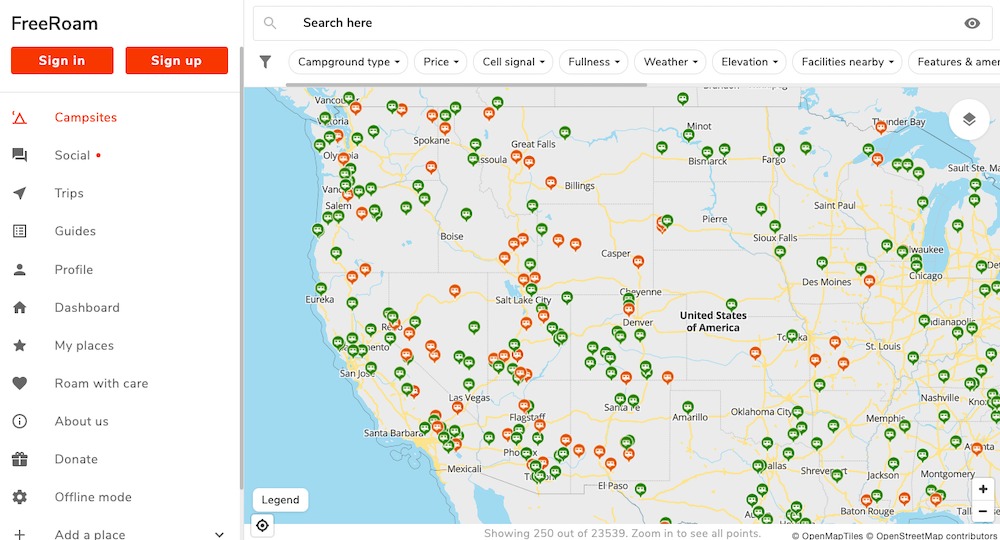 Much like the previous van life apps, FreeRoam is a free camping app, and can filter by location type. It has a cell coverage layer, reviews, and you can save your locations for future reference. There's also a "near me" option that can come in handy that shows potable water, dump stations, gas stations, grocery stores, etc. in a list, so you don't have to back out to search again or scroll around the map.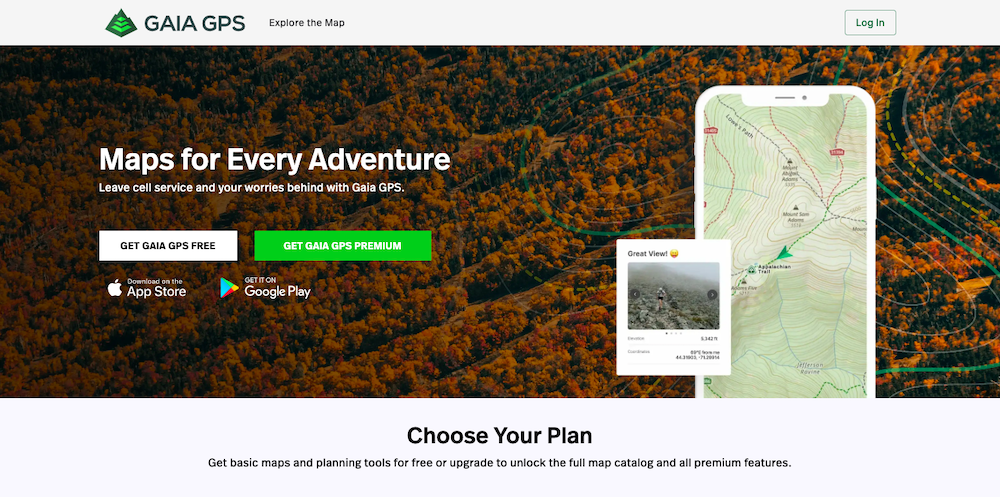 If you do a lot of hiking, mountain biking, or backpacking Gaia GPS is an excellent addition to your van life app library. A free version shows topographical maps that include trails, public camping sites, National Parks, etc.
The paid version has an endless plethora of layers you can add, including weather conditions, cell coverage, public lands, mountain biking trails, and more. The paid version works offline and is incredibly helpful for backcountry traversing, both on foot or in a vehicle. Gaia GPS also has robust desktop usability, so you can plan routes easier. You can export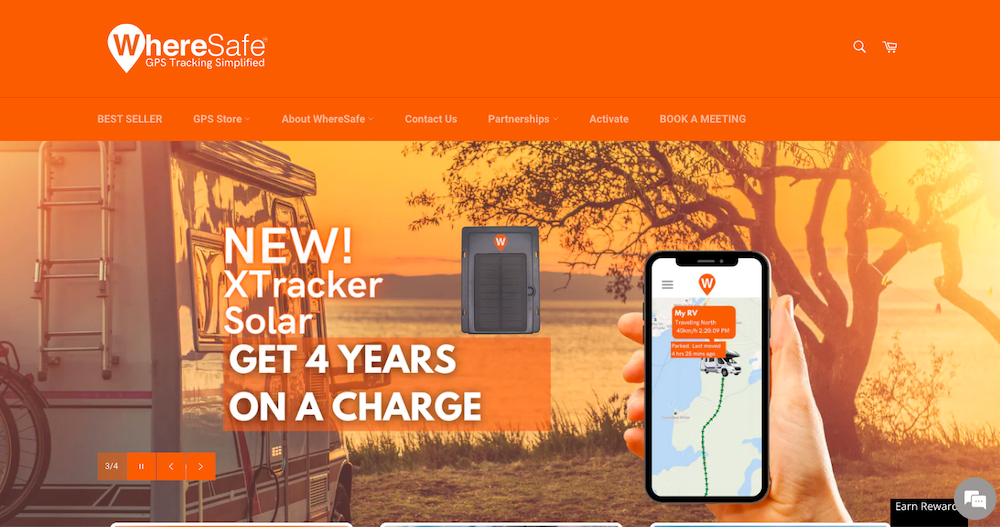 One of every nomad's worst nightmares is having their home stolen. WhereSafe GPS is a GPS tracker for vehicles, trailers, and equipment. This is not only an invaluable investment for your vehicle's safety, but you can also allow others to track your location for your own safety. It does require the purchase of the unit and a paid subscription to work.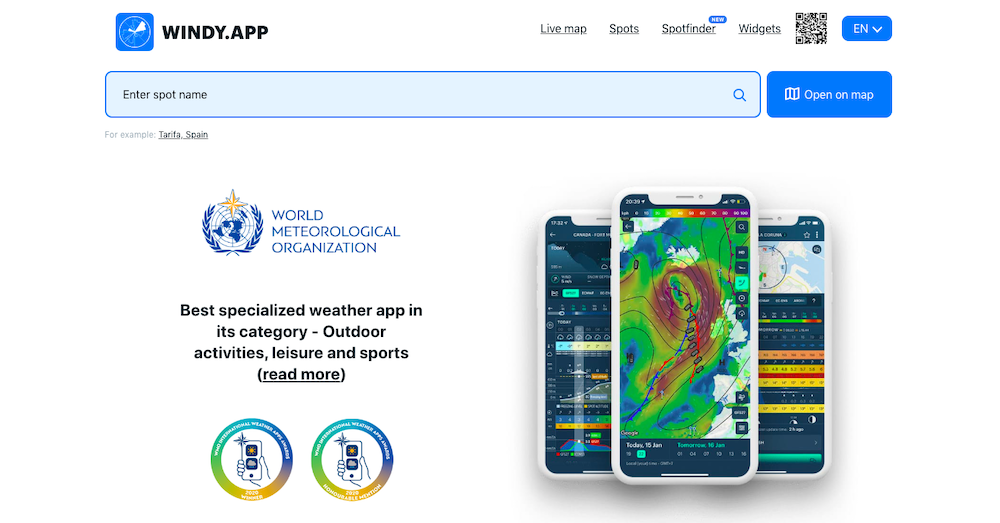 A lesser-known van life app is Windy.app. Anyone who's been in a van, truck camper, tent, motorhome, or any outdoor camping mode knows what a buzzkill high winds can be. Fire danger is higher, dust gets kicked up, chairs tumble away, and awnings get damaged.
Windy.app was created for water and wind sports, but it's incredibly helpful on dry land as well. 
You can see an accurate forecast of wind speed, gusts, and direction. This can help you decide what direction to park (nose towards the wind instead of getting side-blasted all night) and help you put away all items with flight risk before they've tumbled into the lake or cactus.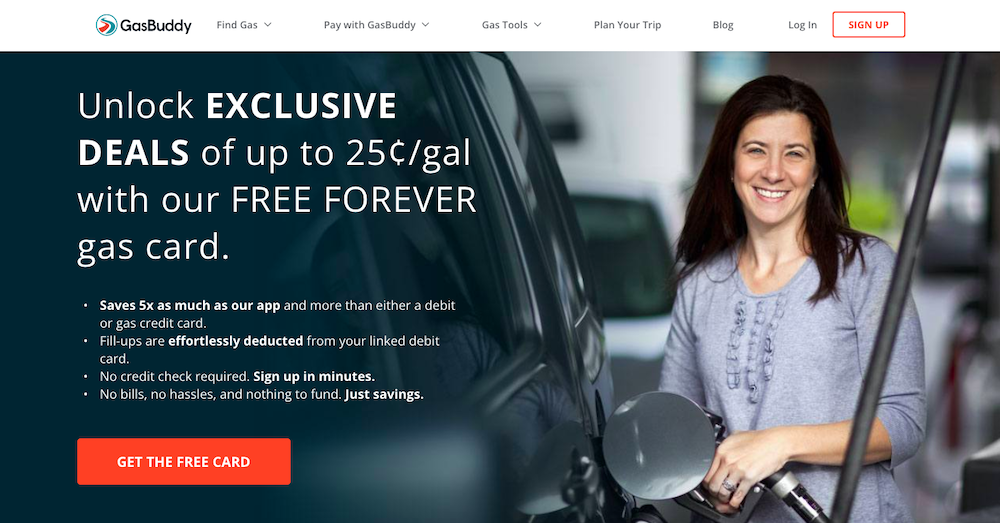 GasBuddy is probably one of the most valuable van life apps these days. Nobody likes getting gas, and with prices continuing to surge with no end in sight, we're all looking for a break every chance we can get. 
Sometimes gas is $.20 cheaper per gallon just a block away, but it's on a side street you wouldn't have seen. That small amount adds up when you have a huge RV fuel tank or are driving across a state in one day. GasBuddy will show you every gas price in the area so you can make "nomad rent" a little less expensive with every fillup.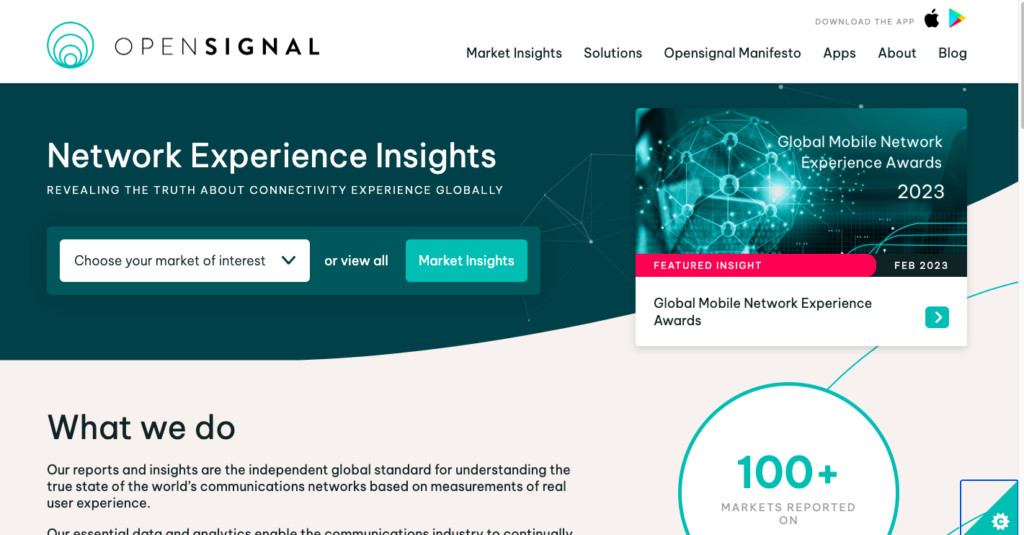 Even when there is cell coverage at a location doesn't mean that it's good cell service. You'll learn quickly it's not about how many bars you have but about the quality of the signal. 
Opensignal allows you to test your connectivity upload and download speed, as well as latency. If you know you need at least 10Mbps download speeds to attend a video conference, you can test your signal strength prior instead of waiting until it's too late and your call is dropped. Opensignal is the perfect van life app for the working nomad needing to check connectivity often.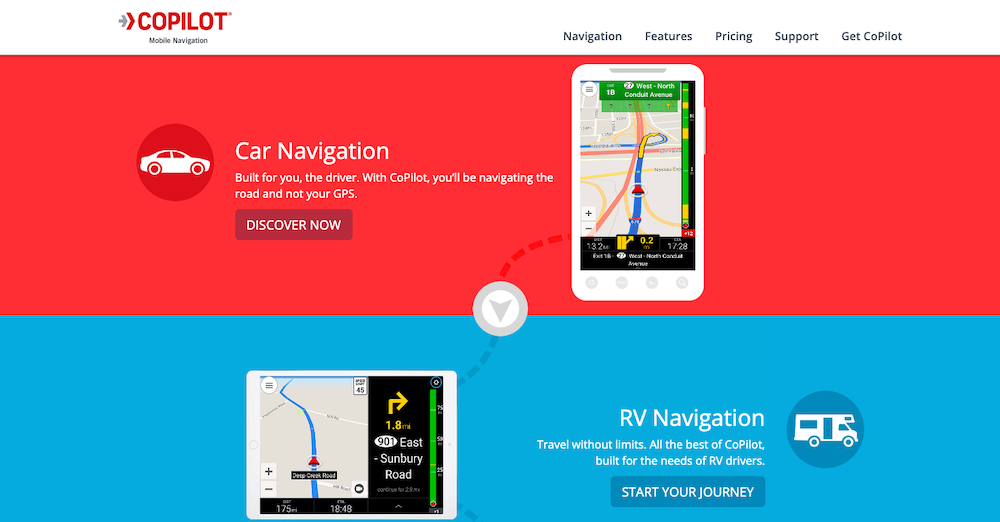 CoPilot GPS will provide safe driving routes, eliminating low-clearance overpasses, tunnels, or weight-restricted bridges if you have a big rig, long trailer, or exceptionally tall vehicle.
It's hard to make a "Top 10" list for van life apps since we travel so many different ways. We all have diverse tastes in scenery and various comfort levels of where we camp. We had a few "honorable mention" van life apps that we thought were worthy of mentioning.
Van Life Apps for Mapping
The elephant in the room that goes without saying is Google Maps. We highly recommend this navigation app over Apple Maps or other applications for accuracy, pin saving, sharing, etc. 
Weather OnTheWay is a pretty cool van life app that shows you weather conditions for the route you're traveling on and what the weather will be like when you arrive at your destination. You get five free trips before having to subscribe, so this is a great tool for a trip over a sketchy pass or a long-distance drive in inclement weather.
Van Life Apps for Paid Camping
Harvest Host is a great way to sightsee while supporting local businesses if you like visiting wineries, breweries, farms, and historical attractions. 
There is an annual membership fee, and you are asked to spend $20 at the host location to support them, but the stays are free.
Harvest Host and Boondockers Welcome recently merged, adding more camping options on various property types. 
HipCamp is another fun app where property owners offer up their space for a fee. It boasts glamping locations like cabins, treehouses, and RV parks. HipCamp spots can be in a metro city backyard or on a 100-acre farm – options are endless.
If you like to hike, AllTrails is a great van life app and tool to find local trailheads, read reviews, and determine the skillset needed to hike the featured trail.
What is Your Favorite Van Life App?
This list, of course, isn't inclusive, and new van life apps are steadily coming to the market. 
What are some of your favorite van life apps? We'd love to hear your suggestions and experience with any apps you've found helpful (or not) as you are Find Your Outside™!