Van life in California seems to be at the top of every aspiring van lifer's destination list. One could argue that it's the most popular state for van life overall. With the variety of scenery and activities California van life can provide, it's no wonder that the state is so intriguing. Want mountains for hiking or skiing? Beaches for sunbathing and swimming? How about cities with diversity and excitement? Van life in California will allow you to check all of the boxes.
Is it Legal to Live in a Van in California?
First and foremost, you might wonder if it's even legal to live in a van in California. As is with most states, the answer is yes and no. It's certainly not illegal to live in a van, but some cities in California do have ordinances and laws that don't allow people to sleep in their vehicle overnight within city limits. 
Some popular cities in California that have various laws prohibiting sleeping overnight in a vehicle are: 
San Francisco

Los Angeles

San Diego

Santa Barbara

Berkeley

Ventura

Encinitas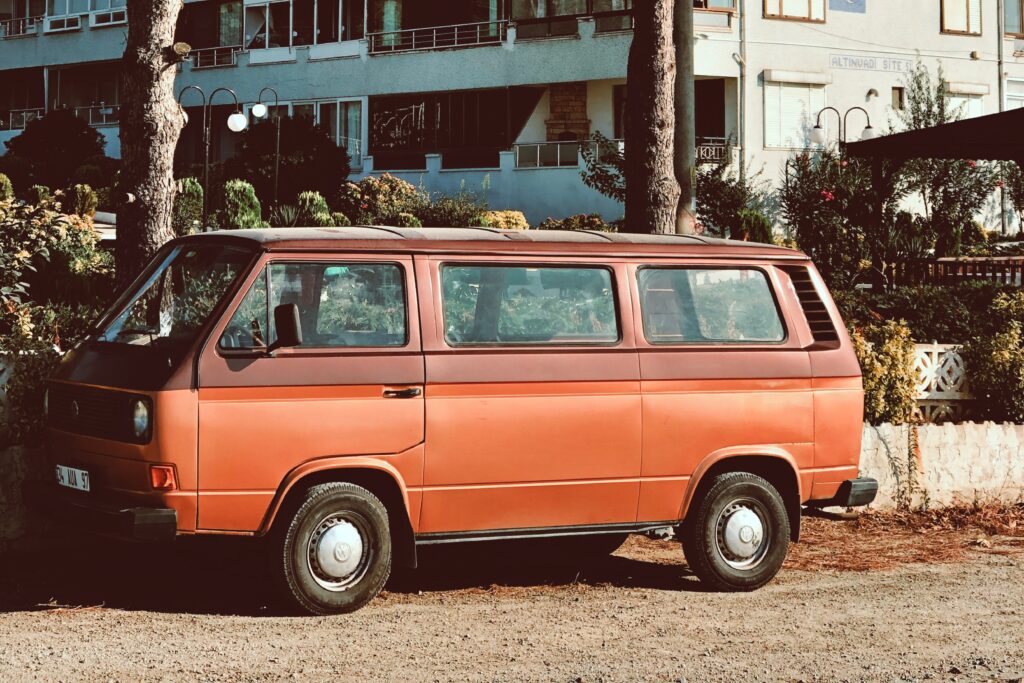 Risks of Stealth Parking Overnight
Now, many people still sleep in their vans overnight in these cities without issues. It's really a matter of what risks you're willing to take. Actual ticketing seems rare if you show up late and leave early, and most likely, you'll only "get the knock" from local authorities if you're in a spot you're not supposed to be.
There are safe parking programs in each city, but they are designed for the homeless to have a safe place to park and often have a check-in/out procedure. We don't suggest going to these places if you're just looking for a place to park for an evening.
Rest stops in California also often have restrictions on how long you can stay that are enforced, most commonly an eight-hour maximum stay. Some don't allow overnight sleeping in a vehicle, and some just have limited hours, as low as four hours, to stay before being asked to leave. 
Rest stops in California can still be a good option for a quick shut-eye or a break during a long drive, but don't expect to be able to park for more than 4 to 8 hours at one.
If you're set on exploring a city that doesn't allow overnight parking, but you are nervous to risk stealth camping, some popular cities in California have public land close by. 
Los Angeles has the Santa Monica Mountains and Angeles National Forest close by, both of which allow dispersed camping. 
San Diego has the San Bernardino National Forest about 2 hours away, and there are multiple campgrounds in and around the city you can book a place to camp at. 
Even with restrictions within certain cities, van life in California is definitely doable. You'll just have to do a little research to ensure you're abiding by any laws in place.
Where Can You Sleep in Your Van in California?
An app like iOverlander or Sēkr is a great resource when looking for places to sleep in a van in Califonia. You'll be able to see where others have stayed, read reviews, and even see warnings about why you shouldn't stay in a specific area. We've also put together a list of the best van life apps for camping and road tripping to help you out. 
Always double-check ordinances and laws in the area, regardless of reviews and recommendations. Some people may have stayed at a location but got lucky and didn't get "the knock" from local authorities asking them to leave.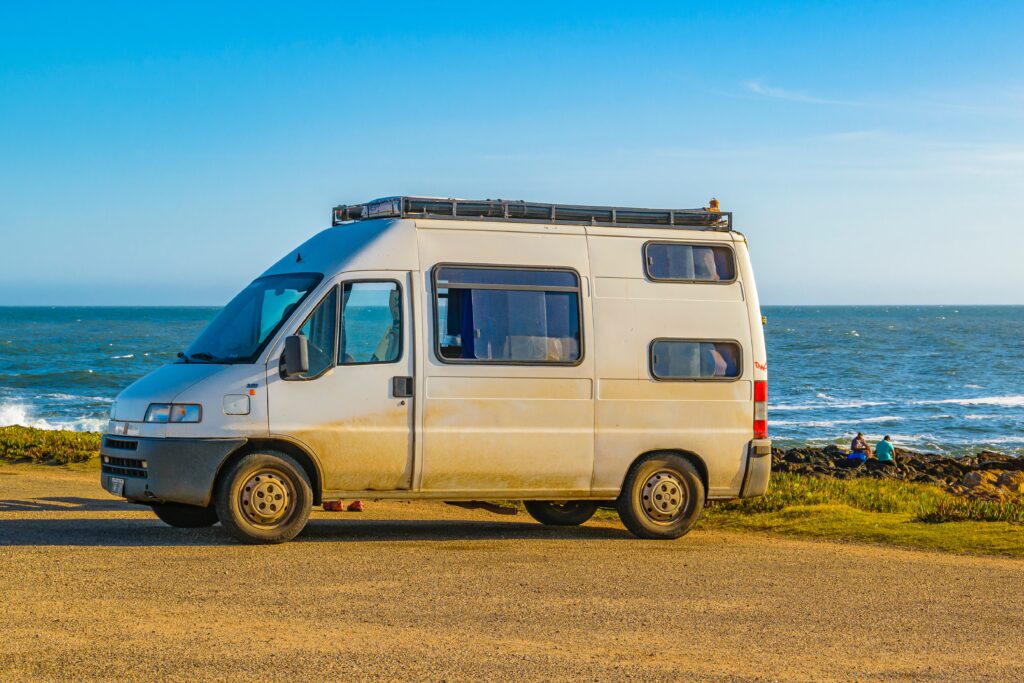 If you're wanting to experience van life in California in the wilderness, public land is going to be the best place to stay. 
Ranking eighth in the US, 52% of California is public land. California is also the third largest state in the US, just behind Texas and Alaska. That's a lot of public land! Of course, not all of this is accessible in a van, but it makes life in California more obtainable. 
Most public land allows for free dispersed camping for up to 14 days. Public land most commonly includes BLM (Bureau of Land Management) and National Forest land. Be sure to check before showing up, as not all public land is open for dispersed camping. A good rule of thumb is to ask about dispersed camping at local visitor centers or call the public land management office directly.
Van Life on California's Beaches
Are you more of a beach person looking to catch some waves or relax in the sand? California has you covered. We started a "top beaches" list, but it could quickly have become an entire book in itself. We recommend looking at the region of California you're planning on being in and choosing your beach based on amenities that meet your needs.
You can also opt to view the beaches by taking the scenic highway along the entire coast of California. Plenty of boondocking spots can be found on apps like iOverlander, or plan your trip strategically with the many, many reservable (far in advance) campgrounds along the coast.
3 Challenges of Van Life in California
Van life in California doesn't come without a few challenges. With proper planning and some safety measures in place, you'll still be able to have an incredible adventure.
It's no secret that California has the highest gas prices in the entire country. This can put a damper on those who need to start on a tighter budget or if you don't get great gas mileage.
There are limited parking options in California without putting in quite a bit of effort pre-planning for van life. Beachfront parking is limited and highly sought after. Stealth parking in hotel parking lots won't be an option either. Even many rest stops don't allow you to sleep in your vehicle overnight.
As with most public land when living van life, often access roads are rugged, unkempt, and unpredictable. Cell service is also sparse or non-existent in the backcountry. We suggest always having additional traction available and never heading to an unknown area without letting someone know your plans. If possible, carry a GPS SOS device to communicate in an emergency if you don't have cell signal.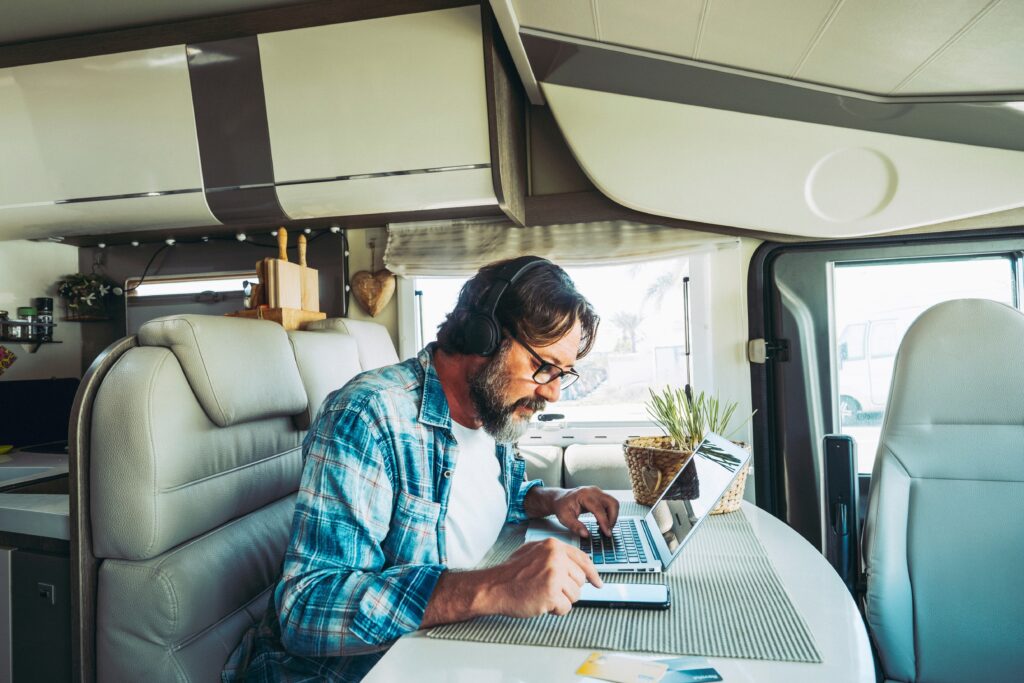 Van Life Rentals in California
Interested in just testing out van life in California? Rent a camper to experience California van life without the commitment of purchasing your own camper van. You're not lacking in options for a California rental van. No matter what kind of van you're interested in renting, you can find the perfect rental with our extensive van rental directory. It quickly filters van rental companies by region, state, and/or vehicle model. We have personally connected with each company and thoroughly vetted their offerings to ensure that what you see is what you get. Here are just a few of the options…
Outdoorsy: Outdoorsy is a peer-to-peer camper van and RV rental company for travelers and vehicle owners across the US. Their selection spans vintage Airstreams, toy haulers, fifth wheelers, Class A, B, and C of RVs, trailers and camper vans.
RVezy: RVezy is one of the worlds leading rental platforms. With a growing reach in the Van and US markets RVezy gives great opportunities for owners to rent their vehicles as well as renters to get great variety of rental options.
Vancation.com: Vancation is the newest 'van first' peer to peer campervan rental marketplace. Vancation offers owners low service fees & a feature-packed Owner Dashboard including full e-sign for bookings, plus easy calendar sync. Vancation has built a fast-growing rental network of managed fleets, builders & individual owners looking to increase rental revenue from their Sprinter, Transit, ProMaster & alternative RV rentals. Browse campervan listings across the USA; you'll be sure to find the right campervan rental for less.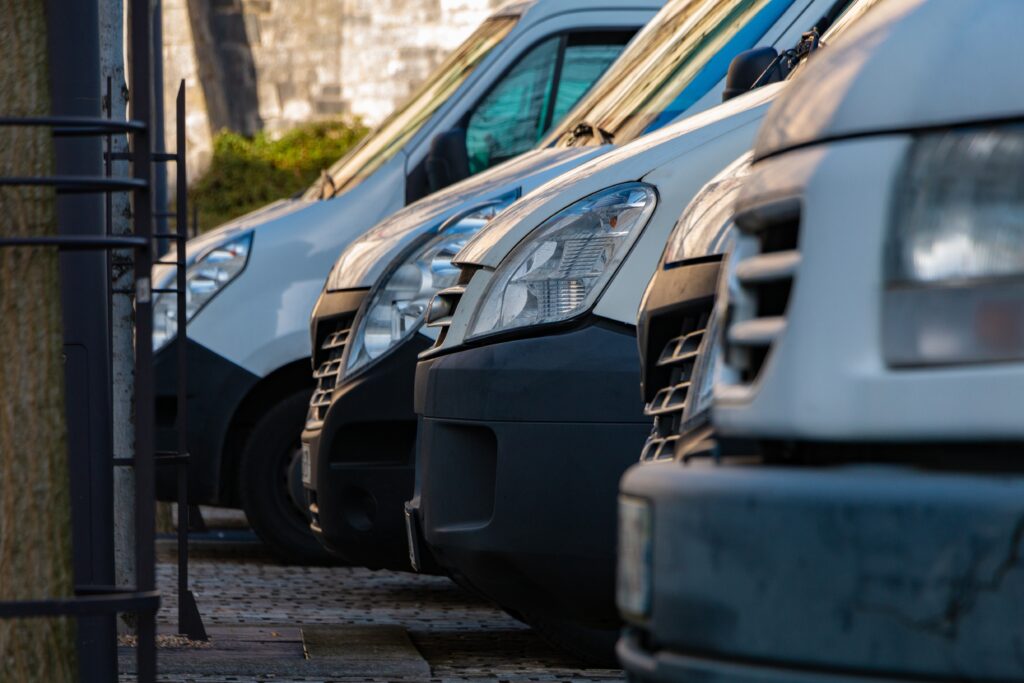 California Van Build Companies
Maybe you've already tried van life in California, and you're ready to dive in head-first by purchasing a camper van. Due to the popularity of van life in California, there are many van build companies to choose from. 
Here's a list of some of our favorites:
Off the Grid Vanworks: Off The Grid Vanworks is a van conversion company that offers complete custom van conversion services, as well as modifications and up-fitting for the user who is building out their van on their own.
Rigwell: At Rigwell, they're focused on designing, engineering, and manufacturing high-quality Pro DIY Kits and Van Builds. Rigwell's Pro DIY Kits are built from ultralightweight and durable aluminum that is laser cut, CNC formed, and powder coated for precision.
Titan Vans: Titan Vans is a camper van conversion company that specializes in rugged, durable, and serviceable van builds. Founded by engineers, the company believes that besides being aesthetically appealing and comfortable, camper vans have to be reliable and long-lasting.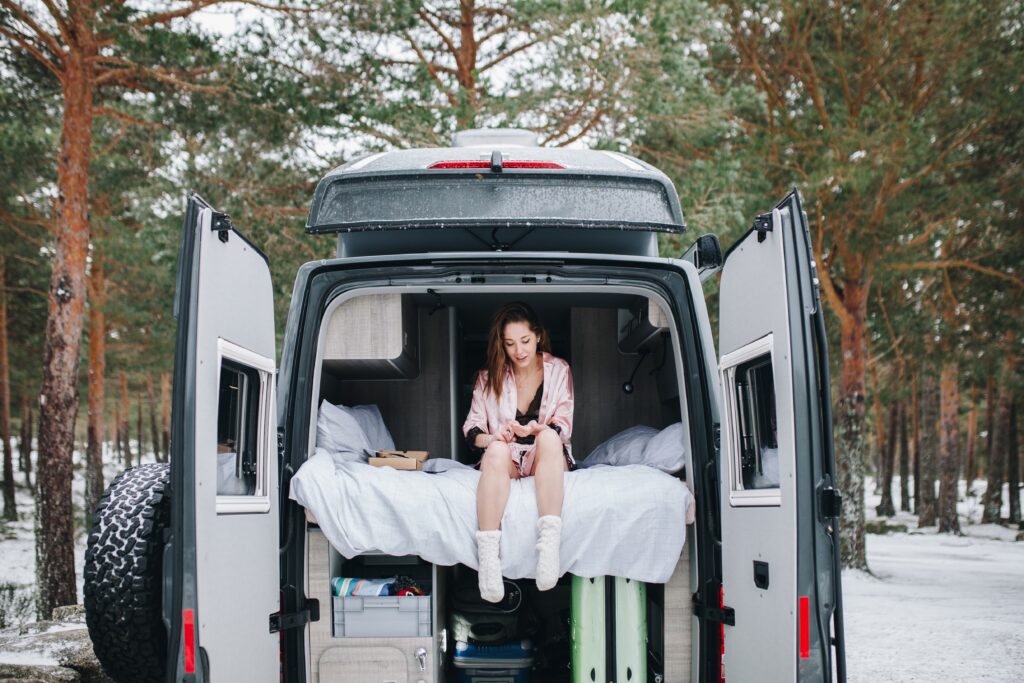 California Van Life Events & Festivals
Probably the safest place to stay in a van in California is at a van life event or festival. If you're looking to meet new people, experience the van life community in California, or simply learn more about van life in California, a van life event is a perfect place. 
Here are a few of our favorite California van life events: 

Check out our full van life event blog post to see more events in and around California.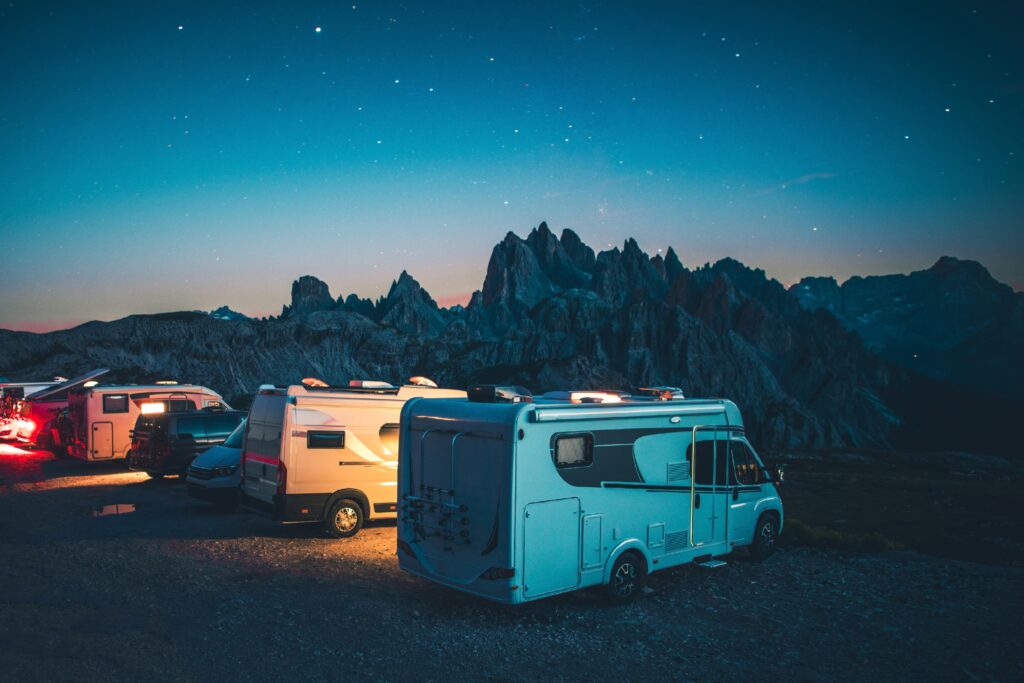 5 Best California National Parks to Visit
It wouldn't be van life in California without checking out some National Parks, right? California has nine National Parks, which is more than any other state in the US. This doesn't even include all the National Recreation Areas, National Beaches, and National Monuments. If you're a National Park Chaser, California is the state to check a few off your list.
California's best National Parks are popular and will get even busier with time. Some are even implementing a reservation system to enter the park during peak times. All the more reason to plan your trip sooner than later to be able to experience these understandably outstanding National Parks.
We're not going to review each park in detail, but from what we've heard, the following five National Parks in California are a must-visit for van lifers and other tourists alike:
1. Yosemite National Park
Yosemite National Park is described as "Not just a great valley, but a shrine to human foresight, the strength of granite, the power of glaciers, the persistence of life, and the tranquility of the High Sierra." If that alone doesn't make you want to visit, we're unsure what will.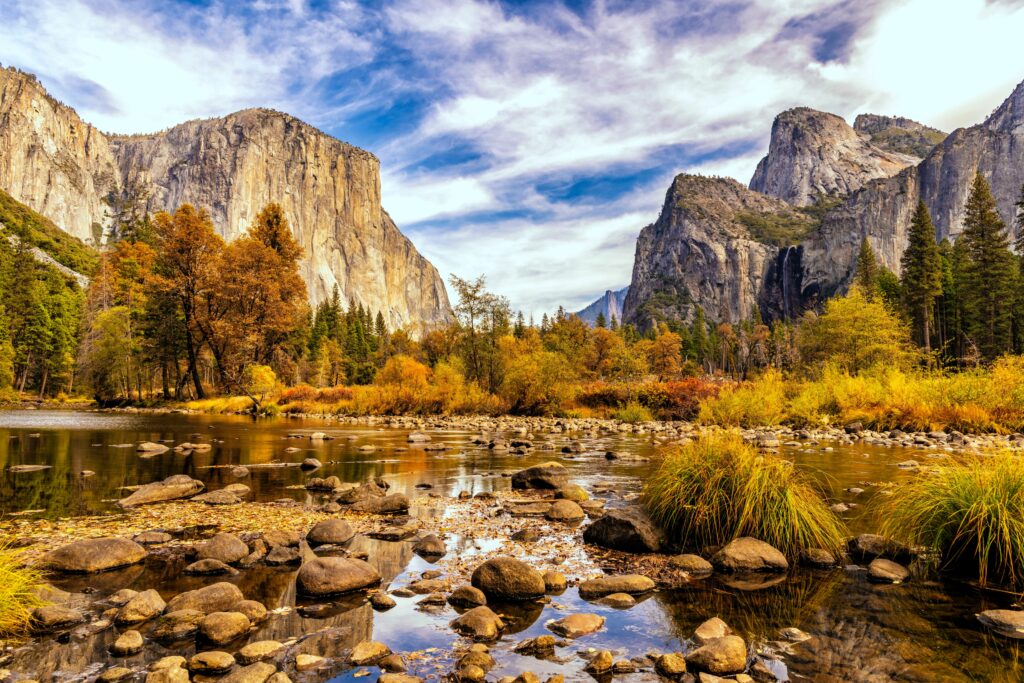 2. Joshua Tree National Park
Boasting "Dark night skies, a rich cultural history, and surreal geologic features," Joshua Tree National Park is truly magical.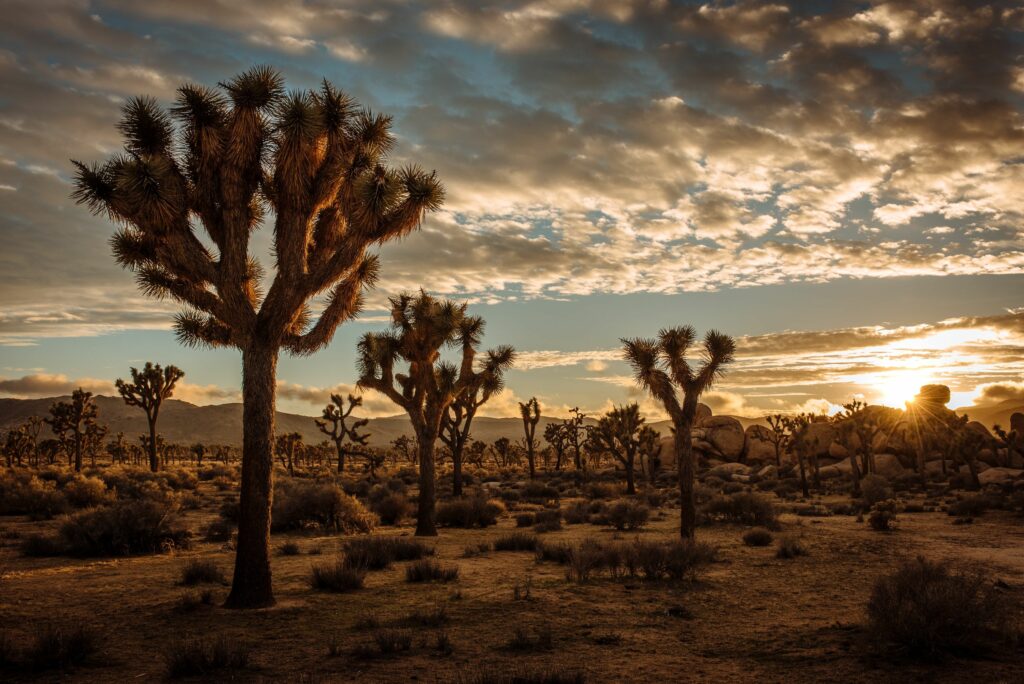 3. Death Valley National Park
"The land of extremes" makes a visit to Death Valley National Park well worth it. Be sure to plan your timing here accordingly. They aren't kidding when they say this National Park is extreme.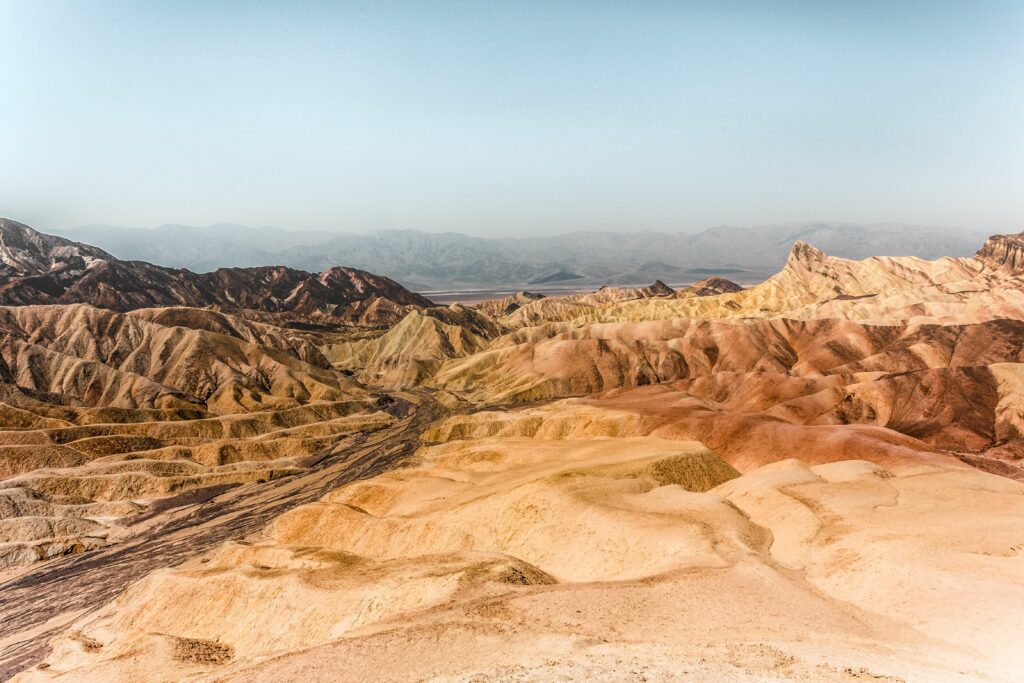 Who wouldn't want to see the largest trees on the Planet? Sequoia National Park will leave you marveling about "The Land of Giants."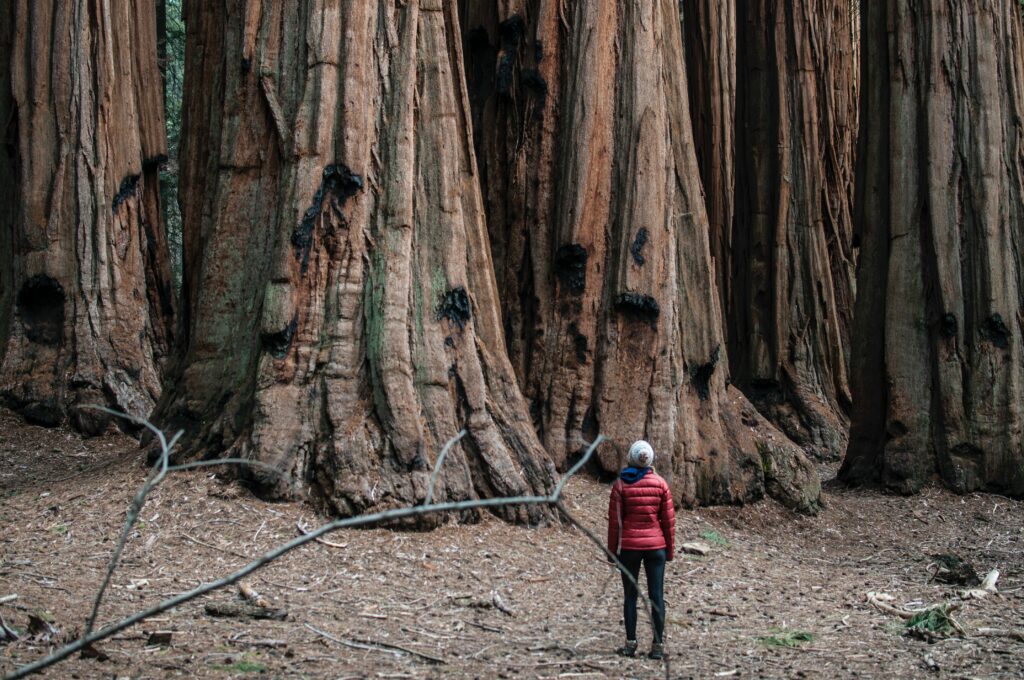 California takes the cake by also having the tallest trees on earth in Redwood National Park. It even has 4o miles of coastline, adding different scenery to the mix.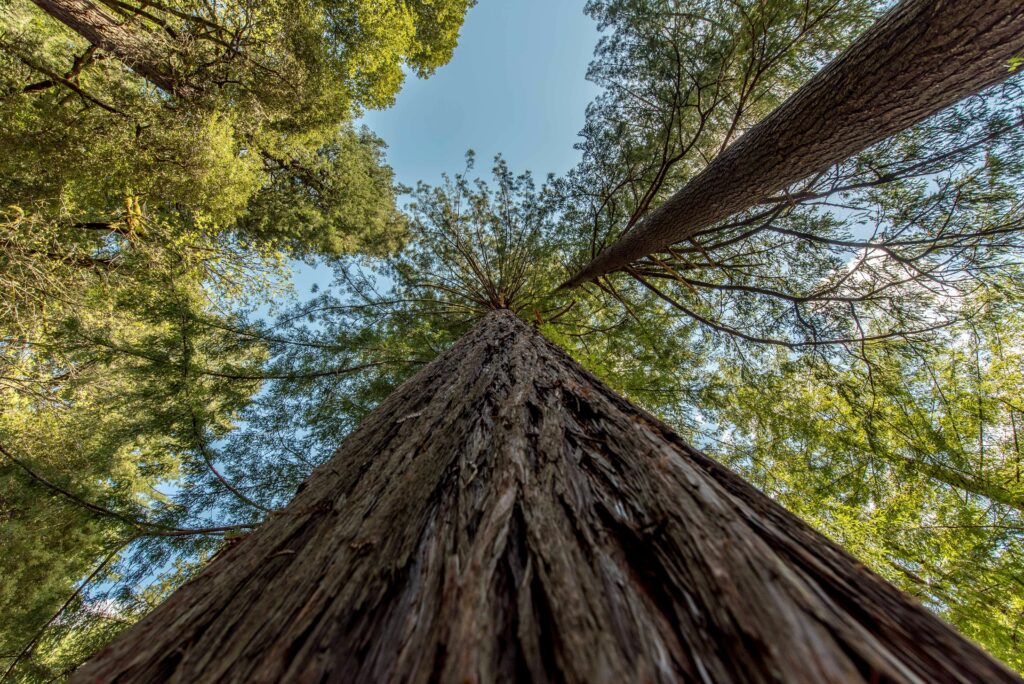 Ready to Van Life in California?
Now all that's left is for you to share where you're going! Drop us a comment below with any tips on van life in California!