New England's breathtaking landscapes and picturesque charm make it a coveted destination for nature lovers and outdoor enthusiasts. 
If you're looking to get into nature and enjoy a camping experience filled with all that New England has to offer, you've come to the right place. Home to hiking and mountain biking trails, plus countless ponds, lakes, rivers, and streams, New England is prime camping territory! And as an added bonus, it's chock full of sweet little towns with farmer's markets, local goods, and plenty of family-friendly amenities.
Though it's comprised of the smallest states in the country, New England offers big adventures with some of the best campsites out there. Whether you're looking to tent camp, rent a cabin, or road trip in your own RV, this guide to the best campgrounds in New England will help you plan the ultimate camping adventure.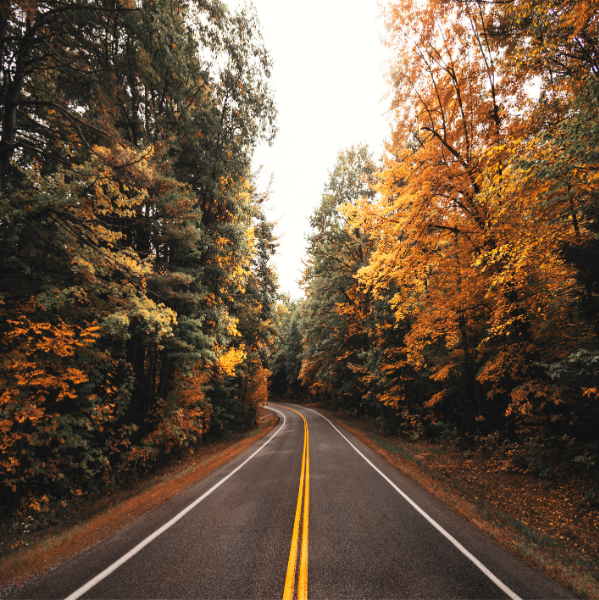 If Acadia National Park is considered the crown jewel of the northeast, consider Schoodic Woods Campground the hidden gem. This campground is operated by the National Park Service and set on the Schoodic Peninsula, the only mainland, though less visited, part of Acadia. This area offers unspoiled beauty and a more undeveloped feel. Take the ferry over to Bar Harbor and explore the more popular areas of Acadia but return home to a peaceful retreat.
Also in Acadia National Park are Blackwoods Campground and Seawall Campground. These campgrounds are closer to the most popular Acadia attractions, so be sure to make reservations!
Just four miles from the dining and attractions of downtown Bar Harbor, the family-owned and operated Bar Harbor Campground is the closest campground to Acadia National Park. There's a heated pool, free local shuttle service, and both tent sites and RV sites.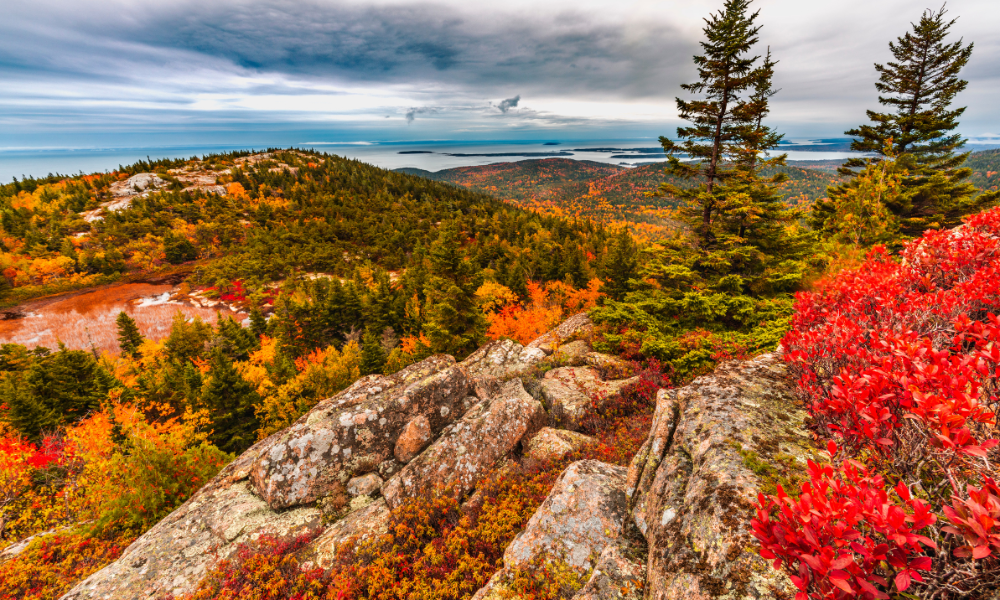 Sebago Lake State Park has it all! From swimming and fishing in the summer to cross-country skiing and snowshoeing in the winter, there is something for everyone. The campground has 250 campsites, both with and without hookups. Two beaches are within walking distance.
On picturesque Mooselookmeguntic Lake, Stephen Phillips Memorial Preserve Wilderness Camping in Western Maine boasts unspoiled views and some super remote paddle-in sites.
In Lubec, ME, the easternmost point of the United States, you can be among the first in the country to see the sunrise at Sunset Point RV Park. Guests describe this as some of the most restful camping in New England!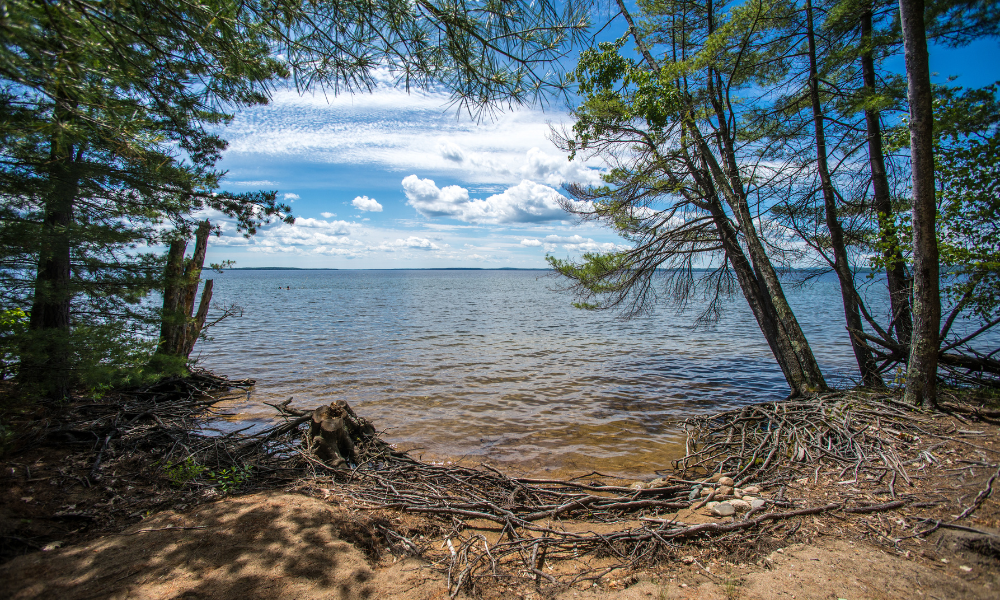 New Hampshire and the White Mountain National Forest are home to some of the best camping and hiking in New England. Fall is a special time to visit this area when the colors are in full swing, and you'll feel like you're standing in the middle of a painting!
20 miles from busy North Conway and surrounding a glacial lake, you can camp, swim, or rent watercraft at White Lake State Park.
Flume Gorge is a must-see, and hiking trails in Franconia Notch State Park coincide with the Appalachian Trail. Campgrounds in the park include Lafayette Place Campground and Cannon RV Park. Take the aerial tramway, ski, fish, or ride the bike path the entire length of the park. The White Mountains are a great place to try rock climbing, too!
Dry River Campground in Crawford Notch State Park makes a great base for exploring. It has space for 35 campers, is pet-friendly, and offers modern showers and restrooms.
Tucked in the woods near Bethlehem, NH, you'll find the Gale River Loop, a low-key campground with no amenities but beautiful scenery and tranquility. Campsites are first-come, first-served, and varying sizes for either a tent or RV.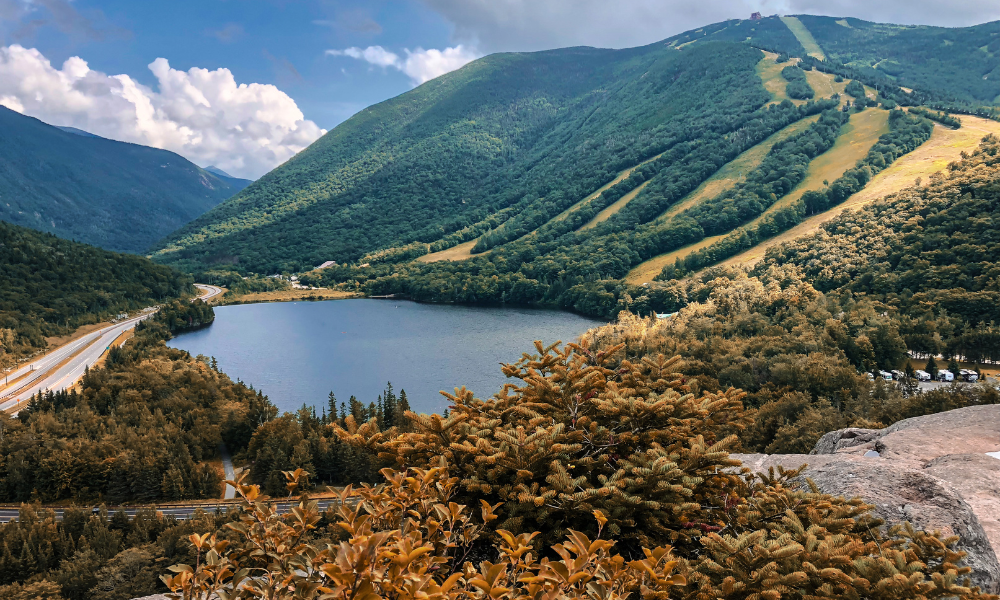 Hiking the 273-mile Long Trail brings many visitors to Vermont, but it's also a popular destination for leaf peeping, apple-picking, maple syrup, and covered bridges.
Lake Champlain is a massive 125-mile-long freshwater lake between New York and Vermont, with some of the best camping in New England. Named for the button-like concretions formed by clay deposits found along the shoreline of Lake Champlain, Button Bay State Park is located on a bluff in Ferrisburgh, VT. Each campsite is sunny and grassy, and some have views of the lake. Visitors love the swimming pool and nature programs.
Located in Mt. Mansfield State Forest, Little River State Park is the largest campground in Vermont and has 81 tent/RV sites, 20 lean-tos, and five cabins. Swimming and boating are found on Waterbury Reservoir, and coin showers are available.
Island Pond was home to the first international railroad junction in the US. Now it's home to the remote Brighton State Park, which sits on the shores of Spectacle Pond. There are 54 tent/RV sites, 23 lean-to sites, and five cabin rentals. A park interpreter hosts activities and talks about the cultural heritage of the area.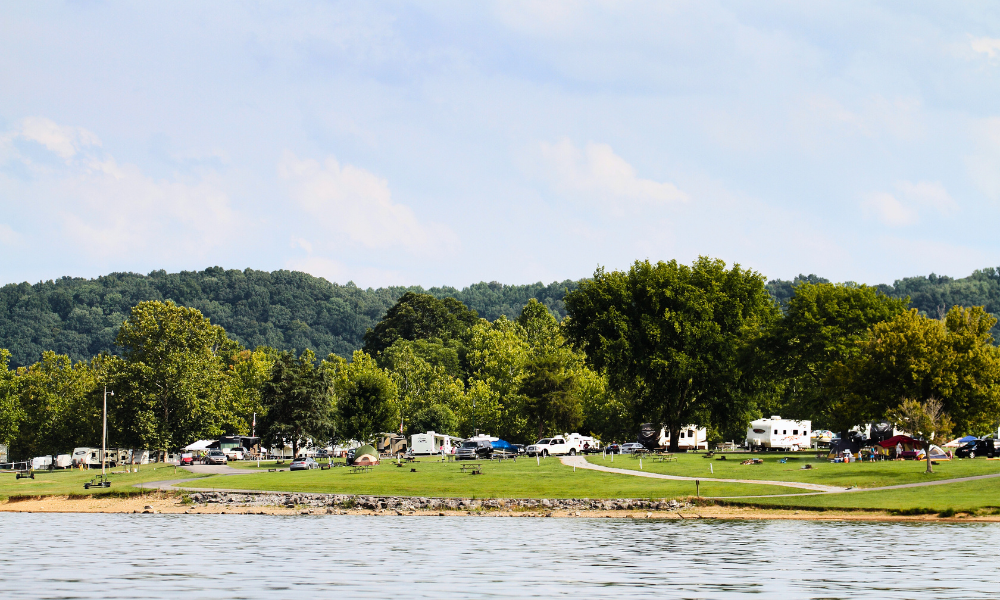 The Cape is synonymous with Massachusetts outdoors and summertime. While not everyone can afford a summer house or even a rental home on Cape Cod, camping is a great alternative.
Post up at one of the 400 campsites of Nickerson State Park and enjoy access to a fishing pond, beautiful beaches, and yurt rentals.
Nestled in North Truro, MA, Adventure Bound Cape Cod has space for tents, RVs, and even rents tents for those coming without their own gear.
Provincetown, RI, has a thriving arts scene, great restaurants, has long been a haven for the LGBTQIA+ community, and is also home to Dune's Edge Campground.
Normandy Farms Campground is located between Boston and Cape Cod in a heavily wooded setting. Glamping tents, RV sites, indoor and outdoor pools, a fitness center, and a wellness center make this a luxurious New England camping experience. Adventure-seekers will love the bike park, too!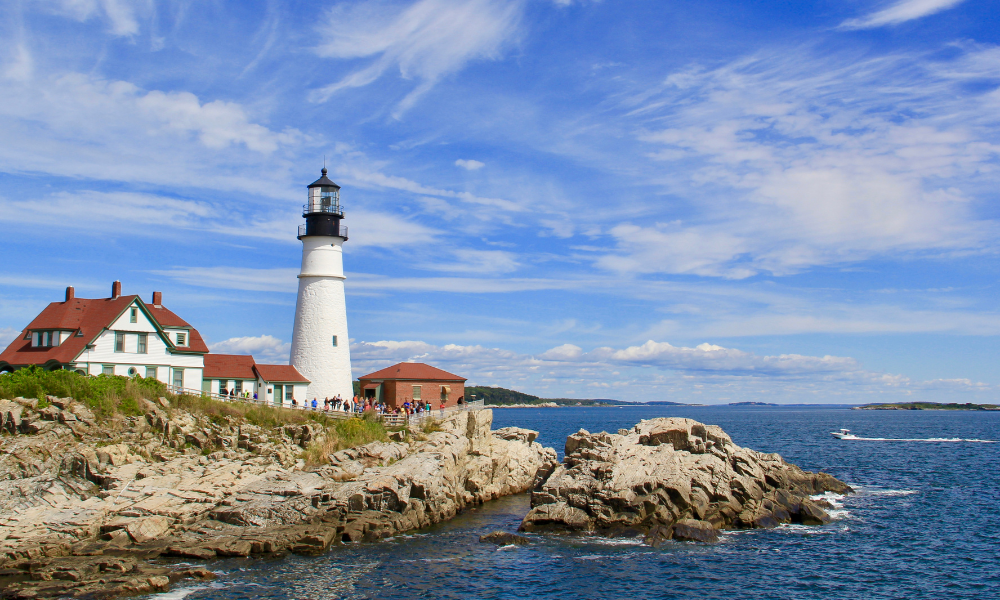 Western Massachusetts Camping
Beloved by locals from Massachusetts and surrounding states, The Berkshire Hills in western Massachusetts offer gorgeous views and nature trails for those looking to escape the hustle and bustle. Filled with orchards, vineyards, and small towns with art galleries, theater, and live music, this area is a must-visit in New England.
Located at the foot of Mount Greylock, the highest peak in Massachusetts, Mt. Greylock Campsite Park has wooded sites suitable for tents and RVs up to 40 feet. Each campsite has a fire ring and picnic table. Deluxe sites have electricity and water. Showers, a playground, a volleyball court, horseshoes, and more make this a great family campground.
Prospect Mountain Campground looks out over the Pioneer Valley and Connecticut River and caters to any kind of camper, from tenters to RVers, to cabin renters. Kids will love the pool, laser tag, and mini golf!
Wompatuck State Park Campground has 250 sites, 12 miles of non-motorized roads, and 40 miles of forest trails to get you out of the city and into nature.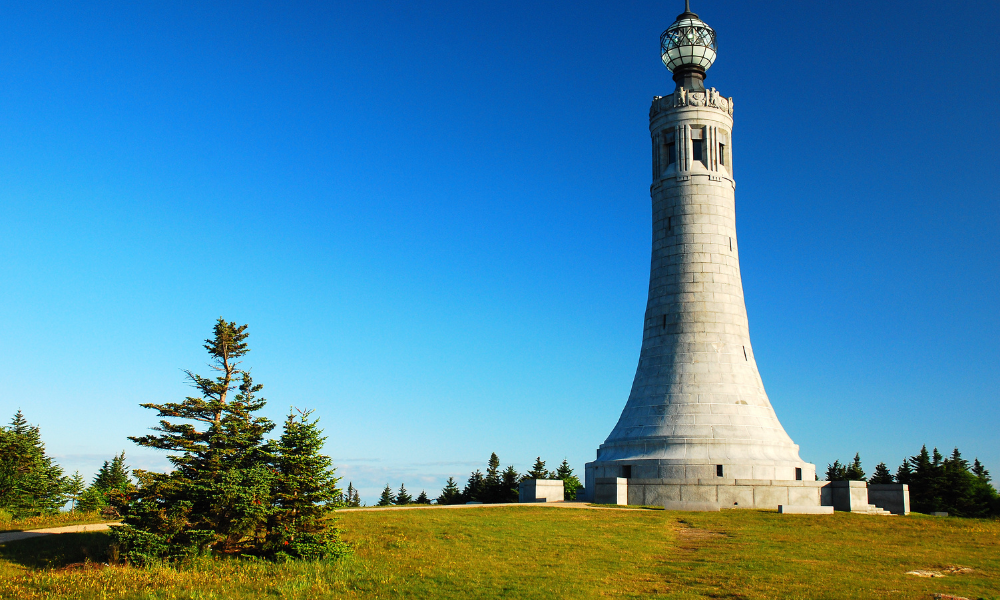 More Can't-Miss Massachusetts Camping
Winter Island Maritime Park has tent and RV sites and is a stop on the Salem trolley!
Spacious Skies Campground – This is just about as close as you can get to camping in Boston. About an hour outside the city, Spacious Skies offers RV sites with a swimming pool.
Rhode Island is probably not at the top of most folk's camping lists, but the country's smallest state offers some great camping experiences!
Burlingame State Park has a massive 700 campsites and 20 cabins for rent. Features include a playground, arcade, freshwater beach, boat ramp, canoe rentals, and hiking trails.
Full hookup RV sites, wooded tent sites, and air-conditioned cabin rentals await at Whispering Pines Campground. Amenities include lawn games, a dog park, mini golf, boat rentals, and more.
Bowdish Lake Camping Area has everything you need for a great time, including cable and a petting zoo.
Wawaloam – This spot is a favorite year after year for New England families with its waterpark, mini golf course, movie or craft nights, and on-site coffee bar.
Newport RV Park – Located in Plymouth, RI, this campground has a dog park, free digital cable, full hookups, and coin laundry. Tent sites are available upon request.
George Washington State Campground is a primitive camping experience with restrooms available. Picnic tables and fire rings are provided, and hike-in sites are also an option.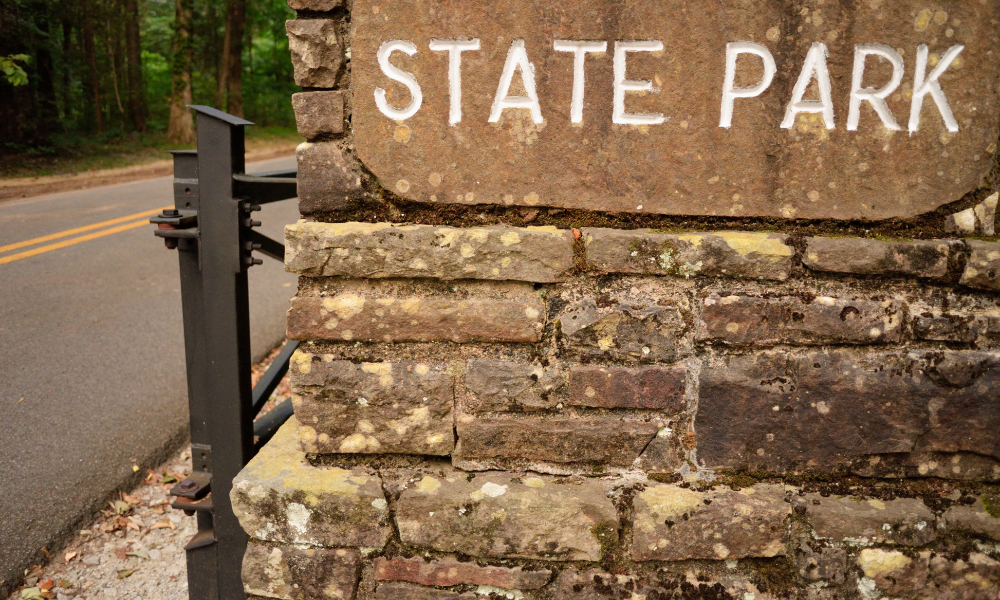 Whether you're looking for an oceanside retreat, a spot by a lake, or just a family campground close to town, Connecticut is an excellent choice for camping in New England.
Hammonasset Beach State Park has 550 grassy campsites located at Connecticut's largest public beach.
Catering to both tenters and RVers, Peppertree Campground offers plenty to do on the Natchaug River, including swimming, fishing, tubing and canoeing, bingo, lawn games, hiking, and biking.
Odetah Camping Resort – Play some tennis, shuffleboard, basketball, or sit back and listen to live music at this resort-style campground in Bozrah, CT. Features include a pool, jacuzzi, mini golf, ice cream shop, and wellness center.
Charlie Brown Campground has a swimming hole, large grassy campsites, and cabin rentals in Eastford, CT. It's a great spot for group camping, as family and friends can rent eight sites surrounding an octagon pavilion.
Hosting RV campers only, Water's Edge Family Campground in Lebanon has fishing, bingo, wifi, pig roasts, potlucks, and live entertainment.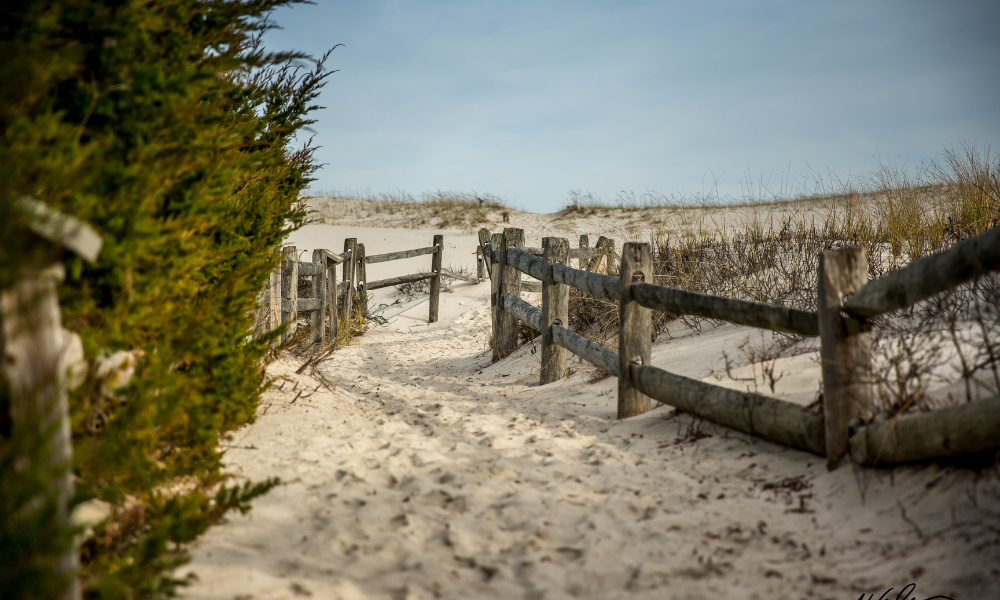 What is Your Favorite Campground in New England?
New England's campgrounds offer natural beauty and outdoor adventures, making them ideal destinations for nature enthusiasts. From coastal escapes to mountain vistas and tranquil lakeshores, these handpicked campgrounds in each New England state provide a perfect setting for your camping adventure.
So pack your camping gear, embark on a journey, and immerse yourself in this region's breathtaking landscapes and diverse attractions.